Lean Six Sigma
Bad Weather is Part of the Transportation System Posted on January 6, 2014 Comments (0) The job of managers is to create a robust system that delivers value to customers. A system that fails constantly (fails during the continual variation the system faces) is a failed system.
Curious Cat Management Improvement Blog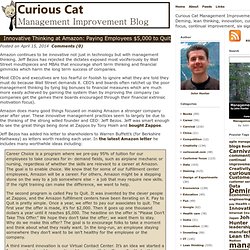 Lean Daily - All of your favorite lean enterprise blogs on one iPhone app!
Lean Six Sigma Academy