Wellbeing
By David Over the years I've learned dozens of little tricks and insights for making life more fulfilling. They've added up to a significant improvement in the ease and quality of my day-to-day life. But the major breakthroughs have come from a handful of insights that completely rocked my world and redefined reality forever. The world now seems to be a completely different one than the one I lived in about ten years ago, when I started looking into the mechanics of quality of life. It wasn't the world (and its people) that changed really, it was how I thought of it.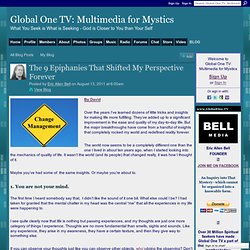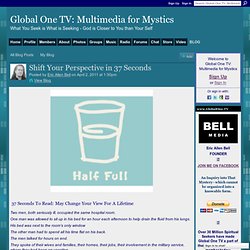 Two men, both seriously ill, occupied the same hospital room. One man was allowed to sit up in his bed for an hour each afternoon to help drain the fluid from his lungs. His bed was next to the room's only window The other man had to spend all his time flat on his back. The men talked for hours on end. They spoke of their wives and families, their homes, their jobs, their involvement in the military service, where they had been on vacation..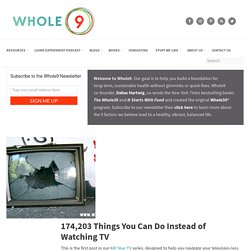 This is the first post in our Kill Your TV series, designed to help you navigate your television-less existence for the next 30 days. (You didn't think we'd spring it on you and then leave you hanging, did you?) Today's post is all about helping you through the first week without your beloved plug-in drug – and filling those hours with something meaningful . While it may seem obvious to those of you who have been without cable for a few years now, we're here to present the rest of you Kill Your TV participants with 174,203 (almost) things you can do with your life instead of watching TV. (We're also giving you links to products we like in our newly opened Amazon store , to help get you started.) Take back those hours this month and do something productive, fun, enriching or restorative.
Life's moving so fast. You hear about a great restaurant, a Top 25 bestseller, a luscious recipe and a movie you want to see – but you just want to save it for later. Springpad will instantly enhance and keep on updating what you save with more information. Save a restaurant and we'll give you a map and reviews. Save a movie, and we'll give you the showtimes nearby.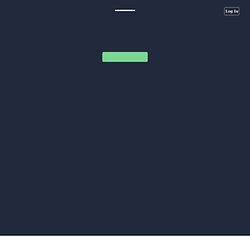 Springpad: a free app that helps you remember
So you've finished a few goals - how about taking the next step? Instead of doing New Years Resolutions, this year, start a Day Zero Project. : GetMotivated
Overcome Fear and Anxiety by Making It Your Only Option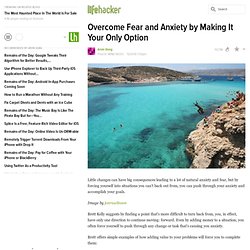 Little changes can have big consequences leading to a lot of natural anxiety and fear, but by forcing yourself into situations you can't back out from, you can push through your anxiety and accomplish your goals. Image by jonrawlinson Brett Kelly suggests by finding a point that's more difficult to turn back from, you, in effect, have only one direction to continue moving: forward. Even by adding money to a situation, you often force yourself to push through any change or task that's causing you anxiety. Brett offers simple examples of how adding value to your problems will force you to complete them:
Believe it or not, you can improve your concentration and slow down your day-to-day life with meditation without ever uttering the word "chakra."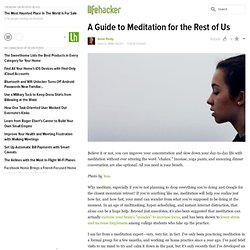 An unexamined brain is a tricky thing to carry around. You've got unintentional biases, marketing weaknesses, "overclocking" issues, and all kinds of other mental bugs you may not know about. Here's a helpful list of the mind's weird ways. Photo by Digital Shotgun . 10. Knowing You Can Get Smarter Makes You ...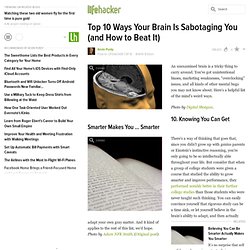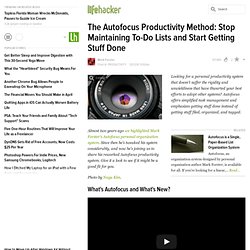 Looking for a personal productivity system that doesn't suffer the rigidity and unwieldiness that have thwarted your best efforts to adopt other systems? Autofocus offers simplified task management and emphasizes getting stuff done instead of getting stuff filed, organized, and tagged. Almost two years ago we highlighted Mark Forster's Autofocus personal organization system . Since then he's tweaked his system considerably, and now he's joining us to share his reworked Autofocus productivity system. Give it a look to see if it might be a good fit for you. Photo by Nayu Kim .
Mind - Research Upends Traditional Thinking on Study Habits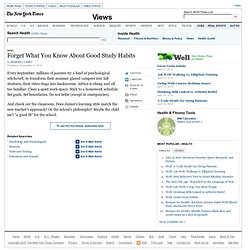 And check out the classroom. Does Junior's learning style match the new teacher's approach? Or the school's philosophy?
Going to University- Please post everything you wish you knew before you went, advice, hints and tips, funny stories.... : AskReddit