Beauty
Two pictures show you how to make a unique nails design by yourself! The first is how to make french manicure. French design is very popular this summer, simple but chic.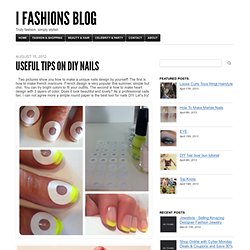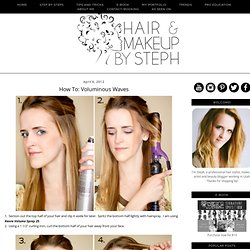 How To: Voluminous Waves
1. Section out the top half of your hair and clip it aside for later.
Pretty Nails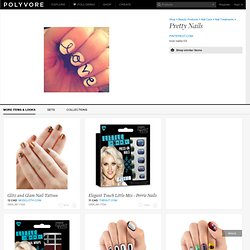 These luxe nail tattoos fromChronicle Books instantly satisfy your craving for a new, eye-catching look! Just snip one of the five glam designs to your desired length, and easily apply the section to your nail. This single roll includes gold, black, white, and silver designs, along with instructions, so you can save yourself a salon trip and still leave your house tonight feeling like a glam gal!
nails clipped by Val USE(:
Nail Art How To, Images and Designs - Nail Art 101
Newest Nail Polish Designs for Your Nails - BeautyRiot.com - Matte to Flash - Page 12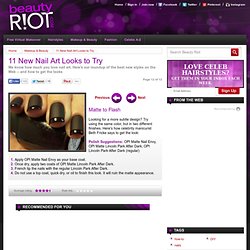 Looking for a more subtle design?