Beauty
Useful tips on DIY nails | iFashionsBlog.com. Two pictures show you how to make a unique nails design by yourself!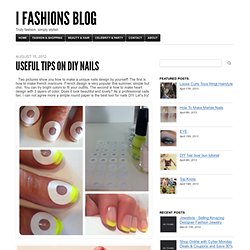 The first is how to make french manicure. French design is very popular this summer, simple but chic. How To: Voluminous Waves. 1.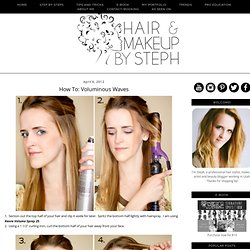 Section out the top half of your hair and clip it aside for later. Spritz the bottom half lightly with hairspray. I am using Kenra Volume Spray 25. 2. Using a 1 1/2" curling iron, curl the bottom half of your hair away from your face. 3. Pretty Nails. Ideal for when you're in a rush but need your nails to look manicured, this clear, multi-function nail treatment from Leighton Denny is a base coat, top coat, ridge filler and clear gloss coat, all-in-one.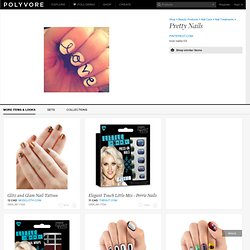 Formulated with Panthenol (pro-vitamin B5) to help strengthen your nails, bio-active glass, biotin and vitamins A and E to nourish, condition and support your nails. Brand : Leighton Denny. Nails clipped by Val USE(: Watch videos & listen free to The Notorious B.I.G.: Juicy, Big Poppa & more, plus 212 pictures.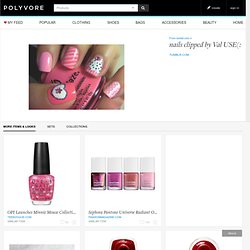 Christopher George Latore Wallace (May 21, 1972 – March 9, 1997), also known as Biggie Smalls (after a stylish gangster in 1975's Let's Do it Again) and Frank White (from the film King of New York), but best known as The Notorious B.I.G. (Business Instead of Game and, since his death, Books Instead of Guns), was a popular Brooklyn-born rapper of the mid-1990s. His career was overshadowed by the Bad Boy/Death Row Records feud during his life, but following his untimely death in 1997, The Notorious B.I.G. has been celebrated as a hip-hop legend. He is remembered for his storytelling ability, talented freestyling ability, and his easy to understand yet complex flow. Tutorials. Nail Art How To, Images and Designs - Nail Art 101.
Newest Nail Polish Designs for Your Nails - BeautyRiot.com - Matte to Flash - Page 12. Looking for a more subtle design?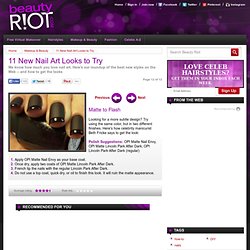 Try using the same color, but in two different finishes. Here's how celebrity manicurist Beth Fricke says to get the look: Polish Suggestions: OPI Matte Nail Envy, OPI Matte Lincoln Park After Dark, OPI Lincoln Park After Dark (regular)
---