Cousera.org
About the Course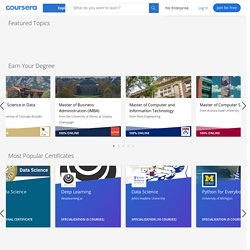 This history course explores how fundamental changes in film technology affected popular Hollywood storytelling. We will consider the transition to sound, and the introduction of color.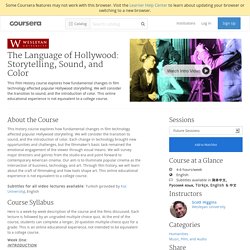 the language of Hollywood
About the Course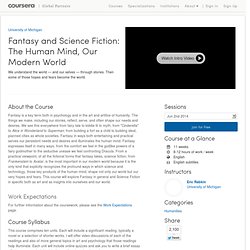 Developing Innovative Ideas for New Companies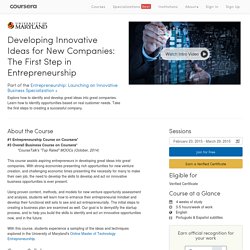 loading <div style="text-align:center; margin-bottom:10px;">Please use a <a href="/browsers">modern browser </a> with JavaScript enabled to use Coursera.</div>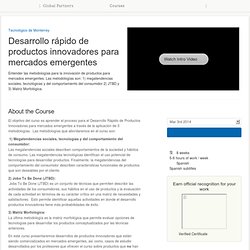 El objetivo del curso es aprender el proceso para el Desarrollo Rápido de Productos Innovadores para mercados emergentes a través de la aplicación de 3 metodologías. Las metodologías que abordaremos en el curso son:
Desarrollo de productos innovadores Tec Monterrey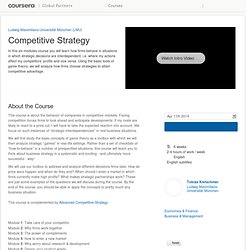 Competitive Strategy Uni MUNICH
This course is about the behavior of companies in competitive markets. Facing competition forces firms to look ahead and anticipate developments: If my rivals are likely to react to a price cut, I will have to take the expected reaction into account. We focus on such instances of "strategic interdependencies" in real business situations.
About the Course
ser más creativos UNAM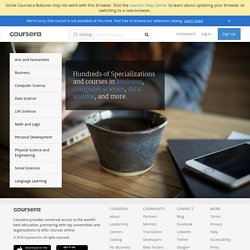 About the Course This is a survey course in modern world history for students, beginning or advanced, who wish to better understand how the world got to be the way it is today.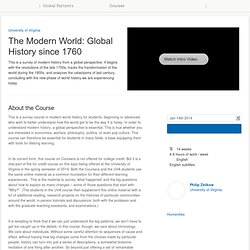 global history since 1760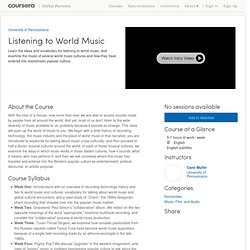 Listening to World Music
About the Course With the click of a mouse, now more than ever we are able to access sounds made by people from all around the world. And yet, most of us don't listen to the wide diversity of music available to us, probably because it sounds so strange.
This course will introduce you to some of the main areas of research in contemporary philosophy. Each week a different philosopher will talk you through some of the most important questions and issues in their area of expertise.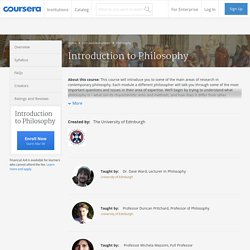 About the Course
history of art
comic books and graphic novels
image and video processing
Intro programming for digital artists
programmation en java