Artistas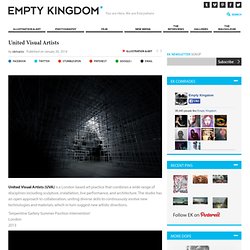 [Photo by: Shelbie Dimond] 939 is the magic number for EK in 2013. 939 only has 4 factors: 1, 3, 313, 939...which doesn't really have any significant meaning relating to our TOP 100. AMD made a CPU called the Socket 939 back in June 2004...but we're not sponsored by them nor any other computer tech company to supply us with the machines that we need to run EK. The year 939 in Roman numerals is CMXXXIX...which doesn't mean crap since none of us use Roman numerals anymore.
United Visual Artists
SKETCHBOOKS
Arantxa Claudio. 3D Artist
MURAT SAYGINER
"I am refractive and my art is the refraction of my life." Murat Saygıner is a visionary artist who works in the fields of art photography and computer graphics, and is also known as a digital artist, filmmaker and composer. Born in Prague in 1989, Murat Saygıner studied in Paris during his childhood and graduated from Lycee Charles De Gaulle high school in Ankara. He got involved with photography in 2007 and won several international awards.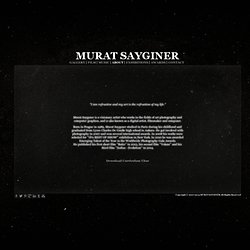 Calle Gaviota
Alex Tooth's Portfolio - Gallery
Mike Bear: Sketchbook
Pauls Concepts
Some character design from the Feudal Japan location of Sly Cooper Thieves in Time. From top to bottom. First pass lineup of some of the characters. Murray development art, Bentley and his alter ego "Rambo Bentley" and his RC. car. Crane Guard, El Jefe, Boar guard development, Rioichi Cooper designs and Sly in his boar guard armor. I posted some sketches and then the final paintings for process and sometimes I like to look at the sketches.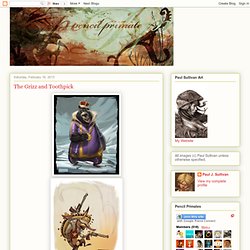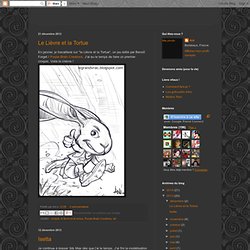 Alors il y a à peu près 30 ans, on m'a demandé ici même s'il était possible que je réalise une vidéo, pour montrer un peu comment je travaille. Et comme je suis vraiment à l'écoute, et que je réagis toujours au quart de tour, hop, la voilà ! Alors je n'ai pas pu faire exactement comme je voulais, parce que je débute avec le logiciel de capture, et que je n'ai sans doute pas trouvé les bons réglages. Du coup je n'ai pas pu faire apparaître les palettes, y compris la roue de sélection des couleurs, ni les curseurs (pipette, pinceau,...) que j'ai finalement dû enlever car ils s'affichaient sur un gros carré noir bien gênant.... Bref !
Le grand vrac !
william kentridge - Buscar con Google
Speto(*_*)'s Photostream
Hypebeast Feature - Hi Fructose Feature Inner State Gallery welcomes Nychos for his first Detroit solo exhibition titled "I'd Like To Meat You!" opening Friday June 21st. This exhibition is free and open to the public, opening night artist's reception will run from 7-10pm and the exhibition will remain on view through July 18th. In "I'd Like to Meat You!"
Nychos - I'd Like To Meat You — INNER STATE GALLERY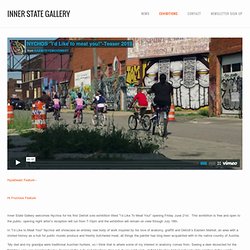 Literally the day after getting home from Mendocino, I started the Sonoma Plein Air event. The idea was to use Mendocino as a warm-up. Day 1 Canvases are stamped early in Sonoma. Once I checked in, it was time to decide where to go. Indecision is the hidden enemy of the plein air event.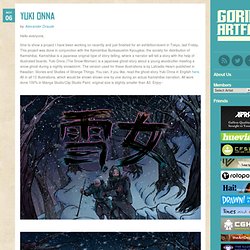 Gorilla Artfare - Collective Artblog - page 3
Already time to start holiday shopping? Here are ten art-centric ideas for you. THE MAGIC OF REALITYby Richard Dawkins / Illustrated by Dave McKean(The Free Press) This book's a welcome sight in a time when science takes a daily beating from dogma and delusions. The blurb on the back says it all: "THE MAGIC OF REALITY provides a beautiful, accessible and wide-ranging volume that addresses the questions that all of us have about the universe, separating often too-little-known facts from too-frequently-believed fictions."
November 2011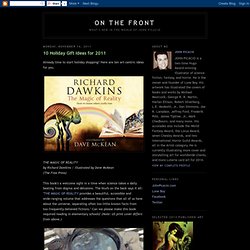 unnamed pearl
SP-BOESCH-IAL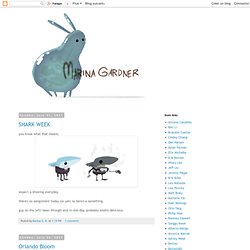 trying to improve on drawing people and in flash so that dialogue test i was wanting to do will have to hold off, something big just came up.weee. but here's a late night drawing, i kind of needed a cool down after today. he's supposed to be leaning on something, but i didn't know what to put there and then i forgot.
Animator, Scribbler
Benoît Feroumont
LLRNCPDLC
David M - Blog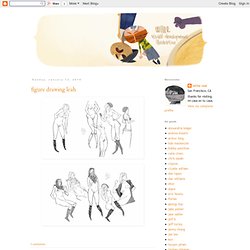 dibujos, the art of willie
for those of you who follow me on instagram you might recognize the green lettering below... i present to you the cover of my second book, 'guillermo guacamole' (along with a few pages inside). (gwaka-mole) is an avocado based sauce that originated in mexico. traditional in mexican cuisine it's also very much become part of our american cuisine... like me. mashing up buttery avocados, tomatoes, cilantro, lemons or limes... like my book... a mashing of 'ingredients' or sketches, observations, random ideas and such. still not as good as guacamole though :)
Alex Alice
Nous avons toujours des virtuoses du dessin. Nous avons des toujours des auteurs infiniment libres. Nous n'avons plus Mœbius. J'ai fini par réaliser pourquoi sa perte m'a tant affecté, moi qui le connaissais à peine.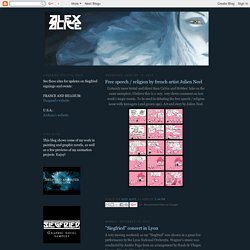 Ben Jelter Art
Nadya
Les sites des auteurs et de nos partenaires
Cel Paint Times
C L O C K R O O M
THE SPATTERING FIDGETS OF J.R. GOLDBERG | Page 4
Gallery | CreatureBox
THE SPATTERING FIDGETS OF J.R. GOLDBERG | Page 4
John K Stuff
Illustration | Joe Murray Studio
Clio Chiang
INSIDE THE ROCK POSTER FRAME BLOG
www.luisgadea.com
eliza ivanova
WWW. TERRYRICHARDSON .COM
Home - yayashin
annette marnat
index
Jules de Bruycker
ЮРИЙ ЛАПТЕВ .home.
tekkonkinkreet
The Mucha Trust Collection - Gallery - Mucha Foundation
MARK DORF