Social Media Platforms
StumbleUpon: 10 Tips and Tricks for Power Users
On StumbleUpon? Come follow the Mashable Channel and discover our favorite articles covering social media, tech news, and digital culture! Thousands of websites are created every day, yet sometimes the Internet feels a bit stale. How do you filter through all of the junk when you want to discover something new? StumbleUpon is a site that randomly shuffles through websites, curating content and information specifically for you.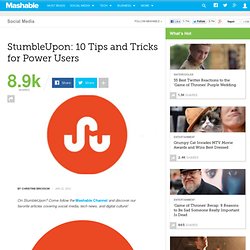 Welcome to all your favorite things,side-by-side. Save all the neat things you see while you browse the web. Share your fashion, design ideas and interests with friends and family. Find new trends and ideas from all our clever members! Learn more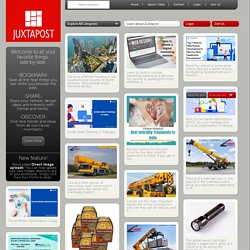 if i die - the digital afterlife facebook application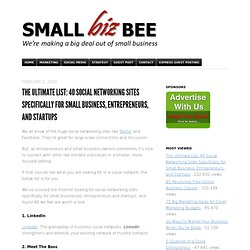 We all know of the huge social networking sites like Twitter and Facebook. They're great for large scale connections and discussion. But, as entrepreneurs and small business owners sometimes it's nice to connect with other like minded individuals in a smaller, more focused setting. If that sounds like what you are looking for in a social network, the below list is for you. We've scoured the Internet looking for social networking sites specifically for small businesses, entrepreneurs and startups, and found 40 we feel are worth a look.