Social Media / Curation & Content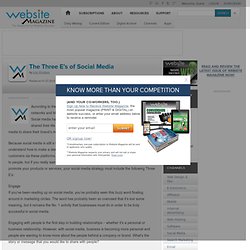 The Three E's of Social Media - Daily 'Net Features - Website Magazine
According to the Nielsen Company's recent Social Media Report, social networks and blogs reach nearly 80 percent of active internet users in the U.S.
Digital media has emboldened many brands to consider themselves publishers. After all, American Express has credibility on financial matters and Coke has a network 36 million Facebook fans. Who needs publishers to serve as intermediaries?
Brands Want Content Curator Jobs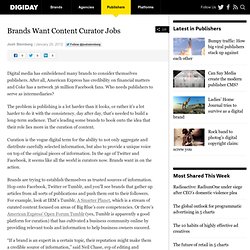 If we put a number on it, people will try to make the number go up. Now that everyone is a marketer, many people are looking for a louder megaphone, a chance to talk about their work, their career, their product... and social media looks like the ideal soapbox, a free opportunity to shout to the masses. But first, we're told to make that number go up.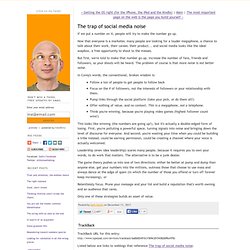 The trap of social media noise
Introducing Google Currents
IBM's content curation has supercharged its intranet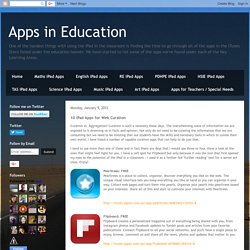 Curation vs.
Social Media Learning Lab