Job Feeds
Ann Arbor MI – Marketing Jobs | Ann Arbor MI Jobs | Page 2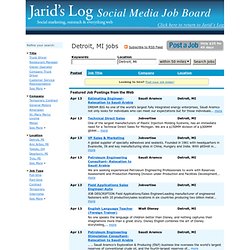 CLASS A CDL COMPANY TANKER TRUCK DRIVERTrimac Transportation is looking for experienced Class A CDL Tanker Company Truck Drivers!
Detroit, MI Jobs - Jarid's Log "Social Marketing" Job Board
America's #1 Source for Jobs
Sales and Marketing
Search the Michigan Talent Bank, MIJobs, Jobs Connect & More | Pure Michigan Talent Connect | mitalent.org
University of Michigan | Careers at the U
Media Jobs in Detroit, MI on CareerBuilder.com
Jobs in Michigan
Staffing Agencies | Human Resources | Howell/Brighton, MI | Express Employment » Job Openings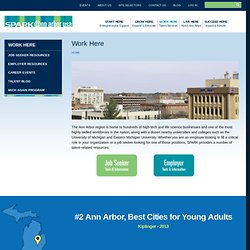 The Ann Arbor region is home to hundreds of high-tech and life science businesses and one of the most highly-skilled workforces in the nation, along with a dozen nearby universities and colleges such as the University of Michigan and Eastern Michigan University. Whether you are an employer looking to fill a critical role in your organization or a job seeker looking for one of those positions, SPARK provides a number of talent-related resources.
Ann Arbor Career & Talent Resources
Job Portal
Job Bank - Job Search
Ann Arbor Professional Job Listings