MIT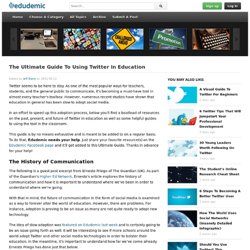 Twitter seems to be here to stay. As one of the most popular ways for teachers, students, and the general public to communicate, it's becoming a must-have tool in almost every teacher's toolbox. However, numerous recent studies have shown that education in general has been slow to adopt social media. In an effort to speed up this adoption process, below you'll find a boatload of resources on the past, present, and future of Twitter in education as well as some helpful guides to using the tool in the classroom. This guide is by no means exhaustive and is meant to be added to on a regular basis.
| The future of learning and teaching is here!
If you love Tagxedo, please consider supporting the 'Continents in Tagxedo' project at KickStarter. Your financial contribution allows me to continue offering Tagxedo for free, and without advertisement. Every bit helps, even pledge as small as $1. Generous pledges will also be rewarded with these creative, unique, and beautiful posters - a great gift you simply won't find anywhere else.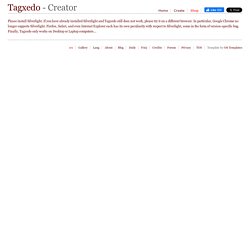 See Share Shape - Home