Organization
SmartyPig®: Simple. Smart. Savings. ®
25 clever ideas to make life easier - StumbleUpon. Via: amy-newnostalgia.blogspot.com Why didn't I think of that?!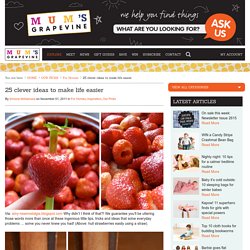 We guarantee you'll be uttering those words more than once at these ingenious little tips, tricks and ideas that solve everyday problems … some you never knew you had! 35 Inspiring Color Palettes from Master Painters | Art Varsity - StumbleUpon. Putting together a great color palette for your design work can be one of the most challenging aspects of any project.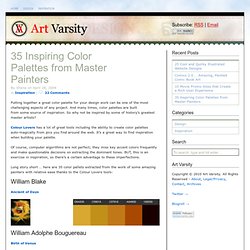 And many times, color palettes are built from some source of inspiration. So why not be inspired by some of history's greatest master artists? How To Clean Your House in 20 Minutes a Day for 30 Days | Apartment Therapy... When I first learned to clean my own place, I thought Saturday had to be an all day clean-a-thon.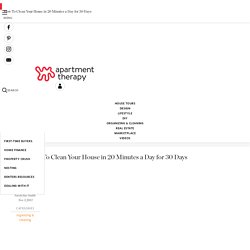 I didn't really have a concept of how to balance the work load during the week so weekends could be reserved for larger projects or even you know…fun! Now I clean in 20 minutes a day — every day — and things just seem to take care of themselves. Here's a glimpse at the schedule I use! No one said you had to do everything at once and even when time seems short, if you can manage one task a day, things should start to work themselves out. Adjust this list as your family's needs require (those with more or less children might require doing certain activities more or less).
---