Mason/can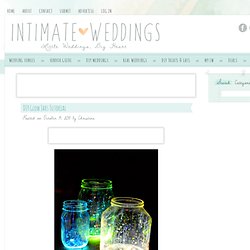 Posted on October 19, 2011 by Christina Aren't these glow jars sublime? They take about two minutes to make and cost only 20 cents a piece.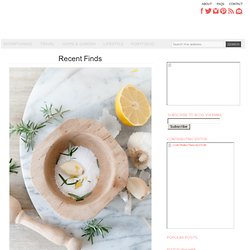 I made this Mason Jar Soap Dispenser to use on my potting bench. I'm always needing to wash my hands after working in the garden and this sturdy jar should last me a lifetime of hand scrubbing. I think it would look just as great in a bath or kitchen and I thought some of you might want to make one too.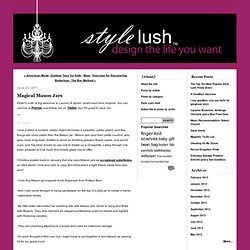 Editor's note: A big welcome to Lauren! A stylish, smart mom from Virginia. You can visit her at Petroni, and follow her on Twitter, too! It's great to have her.
Fabric Wrapped Recycled Bath Accessories | Prudent Baby
I bought these probably five years ago at an antique/consignment store. I think I paid about 12 dollars for a set of four. Now you can expect to pay at least that for just one. Last night I was cruising around the internet and happened upon a link to a tutorial using mod podge and food coloring to make your own. Cool! In the original tutorial, she experimented with a few different methods and colors to get the look she was after.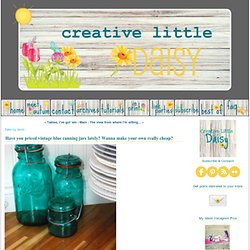 Hey guys! Hope you all had a great Wednesday I have a fun project to share today! I started with a 1×8 board from Lowe's that I cut to about 2′ long. I used a different paint method on this board and I love how it turned out so I am going to share it with you in my next post. So for now… Here is my board after it is painted and ready to go.