Guidelines, ideas
Red Velvet Crêpes. I rolled my eyes at the red velvet cake trend, but now I can't get enough.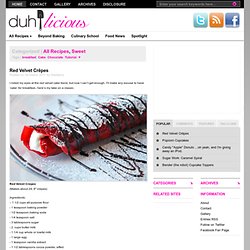 I'll make any excuse to have 'cake' for breakfast– here's my take on a classic. Red Velvet Crepes (Makes about 24, 8″ crepes) Ingredients: – 1 1/2 cups all-purpose flour - 1 teaspoon baking powder - 1/2 teaspoon baking soda - 1/4 teaspoon salt - 3 tablespoons sugar - 2 cups butter milk - 1 1/4 cup whole or lowfat milk - 1 large egg - 1 teaspoon vanilla extract - 1 1/2 tablespoons cocoa powder, sifted - 1 tablespoon red food color gel - 2 tablespoons unsalted butter, melted + 2 tablespoons cooking oil (for pan)
25 Date Ideas. Date ideas. 100 Tips for Keeping the Spark. "Marriage, a dream within a dream." – The Princess Bride "Trouble is part of your life, and if you don't share it, you don't give the person who loves you enough chance to love you enough." – Dinah Shore Marriage is a crazy thing.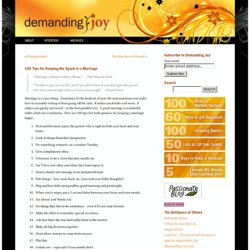 Sometimes it's the bedrock of your life and sometimes you really have to scramble to keep it from going off the rails. It makes you kinder and wiser. It makes you quirky and weird – in the best possible way. A good marriage is wonderful, while a bad one is torturous.
---