Crafty
1121.jpg (418×567) Wedding Details: A Sea of Mason Jar Candles. Picnic Season: Acrylic Drink Dispensers from Pottery Barn | Apartment Therapy The Kitchn. Alternatives to Wedding Guest Books Photo 1. Pricing Sky Lanterns - USA $$ DIY projects - StumbleUpon. Our Favorite Craft Supplies: Glue These are the types of glue that I use most often for Oh Happy Day projects.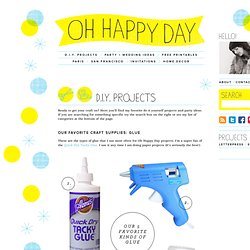 I'm a super fan of the Quick Dry Tacky Glue. Guestbook. It's so much fun for us to find good ideas using Paper Source products (things we had not thought of)!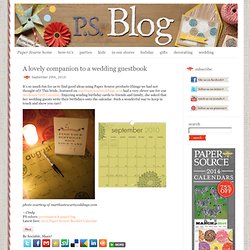 This bride, featured on marthastewartweddings.com had a very clever use for our Academic Grid Calendar. Enjoying sending birthday cards to friends and family, she asked that her wedding guests write their birthdays onto the calendar. Chalkboard Paint Ideas. Chalkboard paint has become all the rage.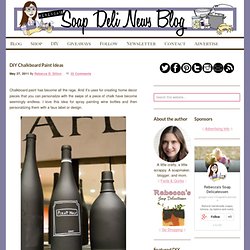 And it's uses for creating home decor pieces that you can personalize with the swipe of a piece of chalk have become seemingly endless. I love this idea for spray painting wine bottles and then personalizing them with a faux label or design. These bottles can be used simply as decorative pieces, vases for your favorite flowers or even as pricing structures for store products. Here are a few other ideas that are easy to craft and simple to love! Thumb Print Leaves guestbook.
BEER LABELIZER. Guest Book. Welcome to ohAmanda!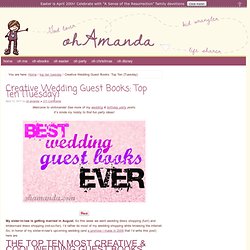 See more of my wedding & birthday party posts. It's kinda my hobby to find fun party ideas! My sister-in-law is getting married in August.
---