Contest&Submissions
Writing Contests, Contest List, Directory | Competitions, Get Published | Contests For Writers. Learn more about Writer's Relief, an author's submission service.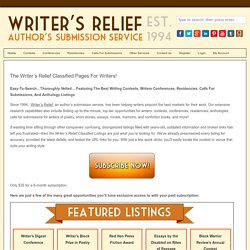 Want a listing in our classifieds section? Email info@wrelief.com for information. Sponsored Listing A free list of writing contests for creative writers, compiled and updated regularly by Writer's Relief. This easy-to-skim writing contest list is developed for all levels of writers. Amazon Breakthrough Novel Award Contest. Already have a CreateSpace account?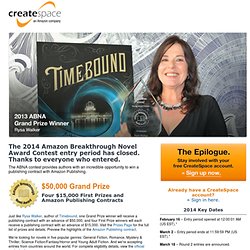 » Sign in here. 2014 Key Dates. Amazon Breakthrough Novel Award. Toronto News: Announcing the Star's Short Story Contest. "There is no greater agony than bearing an untold story inside you," observed the poet Maya Angelou.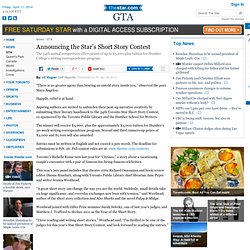 Happily, relief is at hand. Aspiring authors are invited to unburden their pent-up narrative creativity by submitting their literary handiwork to the 34th Toronto Star Short Story Contest, co-sponsored by the Toronto Public Library and the Humber School for Writers. The winner will receive $5,000, plus the approximately $3,000 tuition for Humber's 30-week writing correspondence program. Paying Sci-Fi Short Story Markets: Websites That Pay to Publish Science Fiction | Suite101.com. Writing science fiction is nothing more than a hobby for many people, but there is money to be made by publishing those sci-fi stories.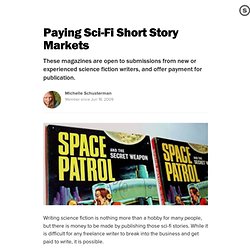 While it is difficult for any freelance writer to break into the business and get paid to write, it is possible. Science fiction is incredibly popular, and there are many ezines and print magazines that publish stories in the genre. Here are a few fiction magazines that offer payment for sci-fi short stories. Publish Sci-Fi Stories with Asimov's Science Fiction. SCBWI MALAYSIA - Welcome! Call for Submissions : Readings From Readings 2. Submission Guidelines. Edited November 12, 2012 Escape Pod is always looking for fun quality science fiction to feed our listeners.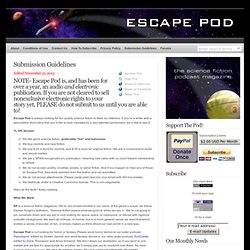 If you're a writer with a speculative short story that you'd like to hear narrated by a very talented performers, we'd like to see it. Extreme Planets - DAVID CONYERS / science fiction author. Forthcoming Science Fiction Anthology from Chaosium Inc.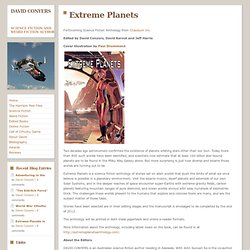 Edited by David Conyers, David Kernot and Jeff Harris Cover illustration by Paul Drummond Two decades ago astronomers confirmed the existence of planets orbiting stars other than our Sun. Today more than 800 such worlds have been identified, and scientists now estimate that at least 160 billion star-bound planets are to be found in the Milky Way Galaxy alone. But more surprising is just how diverse and bizarre those worlds are turning out to be. Writer's Digest Annual Writing Competition. Writer's Digest has been shining a spotlight on up and coming writers in all genres through its Annual Writing Competition for more than 80 years.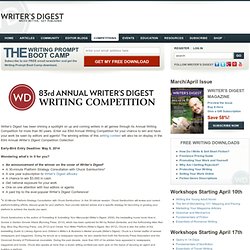 Enter our 83rd Annual Writing Competition for your chance to win and have your work be seen by editors and agents! The winning entries of this writing contest will also be on display in the 83rd Annual Writer's Digest Competition Collection. Early-Bird Entry Deadline: May 5, 2014 Wondering what's in it for you? An announcement of the winner on the cover of Writer's Digest*A 30-minute Platform Strategy Consultation with Chuck Sambuchino*A one year subscription to Writer's Digest eBooksA chance to win $3,000 in cashGet national exposure for your workOne on one attention with four editors or agentsA paid trip to the ever-popular Writer's Digest Conference!
Prizes. Paying market, Chicken Soup for the Soul: Cats, payment: $200 per story. Four years into the ebook revolution: things we know and things we don't know. One could say (and I would) that the ereading revolution is coming up to its 4th anniversary since it was late November 2007 when Amazon first released the Kindle.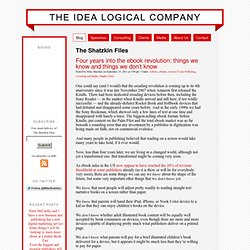 There had been dedicated ereading devices before then, including the Sony Reader — in the market when Kindle arrived and still here, if not wildly successful — and the already-defunct Rocket Book and Softbook devices that had debuted and disappeared some years before. And in the early 1990s we had the Sony Bookman, which showed only a few lines of text at one time and disappeared with barely a trace.
The biggest-selling ebook format, before Kindle, put content on the Palm Pilot and the total ebook market was so far beneath a rounding error that any investment by a publisher in digitization was being made on faith, not on commercial evidence. Cha - Call for Submissions - Issue #16 (February 2012) DEADLINE: 15 December, 2011.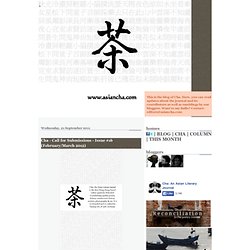 Midnight, wherever you are. Cha: An Asian Literary Journal is now calling for submissions for its February/March 2012 issue (Issue # 16). Please send in (preferably Asian-themed) poetry, fiction, creative non-fiction, reviews, photography & art for consideration. Submission guidelines can be found here. Deadline: 15 December, 2011. Eastern Heathens. Here's our list of fairy tales, fables, ghost stories, myths, legends, and sacred tales, classified according to land of origin.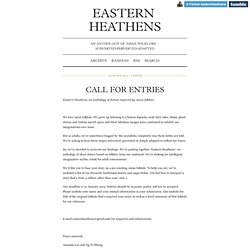 Many of the stories are available online; others can be found in folktale collections in libraries. Feel free to use these, or any of your own choice outside of this list. Prix Aurora Awards | Books - Canada Writes. Short Short Story. Photo by Richard Dorrell [CC-BY-SA-2.0], via Wikimedia Commons If you're like me and you have far more New Year's resolutions concerning writing and publishing than you do dieting, exercising or socializing, here's something you may be interested in—a writing prompt, and a chance to have your fiction published in Writer's Digest magazine. In every issue of WD we give readers a chance to get published via the Your Story contest. Here's the latest contest prompt from our January 2013 issue (which also features a stirring interview with the funny and wise novelist Lee Child): A man who lives alone sees a set of footprints leading away from his house the morning after a heavy snowfall.
Want in? Submit an entry. Writing Contests. Submit your contest for possible posting. But first, please read what we DON'T post. Then if your contest appears to meet our guidelines, submit your contest. (We need the basics: Name of contest, brief description of what is to be submitted, awards, entry fee, deadline, website URL, and contact email for our follow-up questions.) 2012 International Literary Awards Guidelines — Salem College.
Project Short Story Competition. SYBHEL Short Story Competition – Free E-Book of Short Listed Stories The deadline for the SYBHEL Project's short story competition has now passed. The shortlisted entries have been collected together with an introductory essay on the ethical implications of synthetic biology and published as a kindle e-book. The e-book is available to download FREE from this site [click here] (instructions below). Or the e-book can be purchased for the minimum price of 77p from Amazon [click here] (unfortunately Amazon insists on a minimum price). Contest Rules | The Friends of the Merril Short Story Contest. The following are the official contest entry rules for the 2014 Friends of Merril Short Story Contest. If you still have questions, or require more information, after reading them, please see our FAQ page or send an e-mail to Michael Matheson at fomsscontest@gmail.com.
Entry (Periods and Fees) Contest Period: The reading period for the Friends of the Merril Short Story Contest is from November 15, 2013 to 11:59:59 p.m.
---