Berlin
Berlin est tissée de pistes cyclables alors pourquoi ne pas se mettre à la couleur locale et adopter ce mode de déplacement écologique, pratique et pas cher ? A l'exception de certains jours de grands froids ou lorsqu'il pleut des hallebardes, il est possible de se déplacer ainsi presque toute l'année à Berlin. La forêt de bicyclettes, attachées en de longues files ici et là laisse planer dans l'air comme de discrètes effluves de Pays-Bas...
Berlin à Vélo - Berlin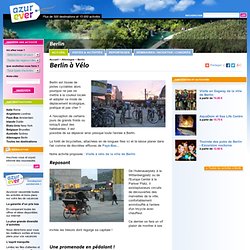 Since opening in 2011, Agora has become one of the bastions of creativity in Berlin.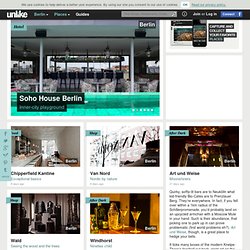 the definitive city guide for the mobile generation | berlin.unlike
Durch Berlin
A Berlin. Un guide de Berlin et un Blog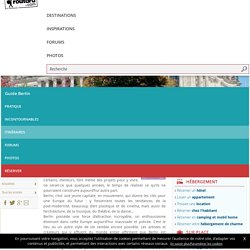 « Berlin est pauvre mais sexy ! », c'est son maire Klaus Wowereit qui l'affirme... et cette formule a fait le tour du monde. De quoi rendre la ville encore plus attractive aux yeux des dix millions de visiteurs qui, chaque année, ne viennent plus seulement en pèlerinage sur les lieux emblématiques de l'Histoire mais veulent découvrir la ville la plus en vogue, la plus branchée du continent.
Berlin :: Guide de voyage Berlin
Berlin : un album
Happy Berlin - Street Art | ☁ HAPPY CITY ☁