Arts
Glennz Tees - Funny Original T-Shirts. Draw a Stickman. 'the wooden mirror' by daniel rozin. (c) copyrights 2000 - 2010 designboom, all rights reserved. all material published remains the exclusive copyright of designboom. no contents, including text, photographs, videos, etc. may be reproduced in whole or in part without the written consent of designboom. in addition, no material or contents may be reproduced on the world wide web by techniques of mirroring, framing, posting, etc. without the written consent of designboom.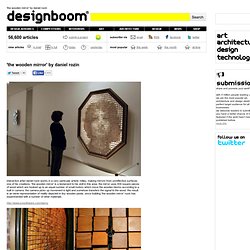 The Bizarre And Extraordinary Art Of Mike Mitchell. Smashing Picture. L-O-V-E Makes The World Go W-E-I-R-D (11 Photos) Posted by C on Monday, October 17, 2011 · I found these funny illustrations in the net yesterday.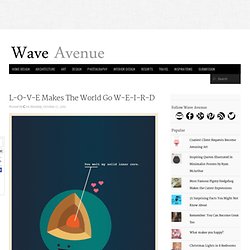 The article was actually entitled, "Nerdy Dirty Illustrations for Nerds In Love." Draw a Stickman. PencilMadness. Recycle pizza boxes into wall art. Art for pizza lovers!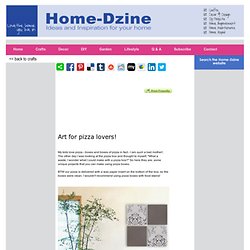 BTW our pizza is delivered with a wax paper insert on the bottom of the box, so the boxes were clean. I wouldn't recommend using pizza boxes with food stains! I already had this idea in mind, but was going to use polystyrene blocks. But why buy polystyrene when I can recycle pizza boxes and create art for my home, and for the kids' rooms as well. ABOVE: Use larger pizza boxes to make unique art for a child's bedroom. Booze it Up! 13 Rad Recycled Bottle Crafts & Projects. Got a recycling bin full of glass bottles?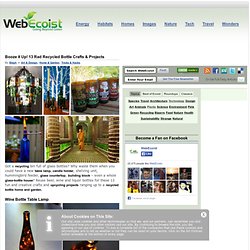 Why waste them when you could have a new table lamp, candle holder, shelving unit, hummingbird feeder, glass countertop, building block – even a whole glass-bottle house? Reuse beer, wine and liquor bottles for these 13 fun and creative crafts and upcycling projects ranging up to a recycled bottle home and garden. Wine Bottle Table Lamp (images via: wit and whistle) Turning any wine bottle into a table lamp is as simple as drilling a hole and inserting a strand of lights. Most Amazing Sand Sculptures. Most Amazing Sand Sculptures Anyone who has ever been to the beach has probably tried to sculpt a simple sand structure of some sort.Well leave it to the pros, because we have some great sand sculpture pictures listed below. 36 Comments: rachael said...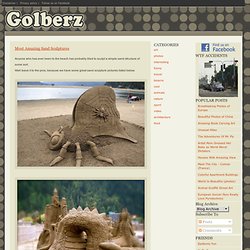 I've tried making sandcastles before.. I suck. Best wallpapers. 106 of the most beloved Street Art Photos - Year 2010 | STREET ART UTOPIA. More info.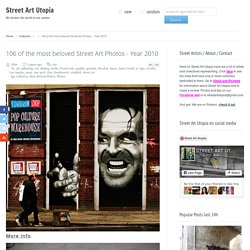 More info. More Banksy on streetartutopia.com. More info.
---