Tea
Buy Tea Products - Decanters, Mugs, Tea Makers, Teapots
Steven Smith Teamaker - Crafted Small Batch Teas
Assortment No. 1626 Smith Variety Not sure which flavor of Smith to try first? Start with our variety pack. Get one sachet each of 12 flavors. It's a perfect introduction.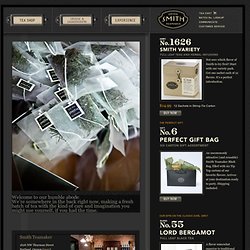 Trà Việt | Quán trà | Mua trà | Dạy pha trà | Câu lạc bộ
Win a gift of sweet medley Perfect for any occasion, these gourmet tea assortments are a great way to introduce someone to superior teas while still offering the convenience of tea bags. Each gift box includes six different varieties of gourmet tea bags containing the same high quality full-leaf teas we offer loose. Their pyramid shape gives leaves plenty of room to unfurl and fully infuse.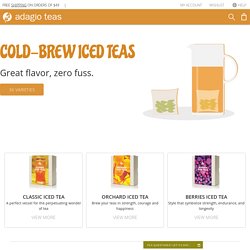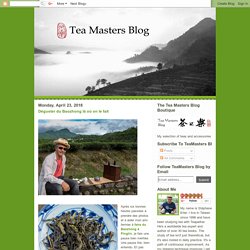 Which is the best season to make fresh Oolong on Taiwan? Spring or winter? Spring is more fragrant and floral, say some. Winter brings a sweeter taste, say the others.
Another Tea Blog
Brittiny posted this on her blog, My Steeped IdentiTEA, yesterday, and I'm reposting it here 'cause it also expresses my feelings towards tea that doesn't taste like tea. And its just fucking funny. George Carlin on Fruit-flavored Teas: I would like to talk to you about fruit-flavored teas. These would be teas that are flavored like fruit. Fruit-flavored teas.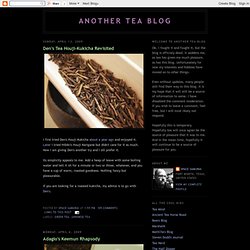 The Teaologist
Le Palais des Thés: Les Créations, Grands Crus, green, black, white, oolong teas and more