Banh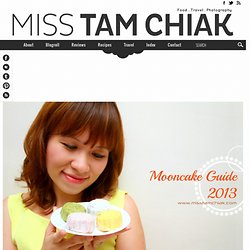 Legend tells of a myth that in the old days, there were ten suns revolving and taking turns to illuminate the earth. One day, the suns suddenly began to shine all at once. This made life on earth unbearable and almost everything was scorched and burnt. Hou Yi, a skilled archer, saved the world by shooting down nine of the ten suns.
s Mooncake Guide 2013 (PLUS GIVEAWAY)
Choux Creme | Choux Creme
Risa Chocolates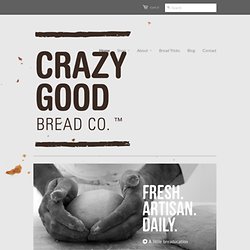 Your life probably moves pretty fast. So we take our time to bake each specialty, artisan loaf of Crazy Good Bread with deliciousness so stunning, your mouth has to slow down and savor. Salt mixes with sweet. Sour dances with bitter, nutty wheat tones linger on and on.
Bliss. Disguised as bread. - Crazy Good Bread Co.
KARAMELLERIET |Karamelleriet Håndlavede karameller
Cakes | Wedding Gift | Corporate Gifts | Promotional Cakes
Tablier de Bi | Bring your sweet tooth a soulmate!
Fudge Kitchen - Buy Fudge Online
Beurre & Sel. Our Story.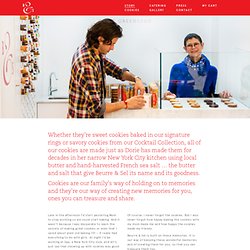 Whether they're sweet cookies baked in our signature rings or savory cookies from our Cocktail Collection, all of our cookies are made just as Dorie has made them for decades in her narrow New York City kitchen using local butter and hand-harvested French sea salt … the butter and salt that give Beurre & Sel its name and its goodness. Cookies are our family's way of holding on to memories and they're our way of creating new memories for you, ones you can treasure and share. Late in the afternoon I'd start pestering Mom to stop working so we could start baking. And it wasn't because I was desperate to learn the secrets of making great cookies or even that I cared about plain old baking 101 – it really had everything to do with girls.
Nguyen lieu, dung cu lam banh | cac khoa hoc lam banh Bakerland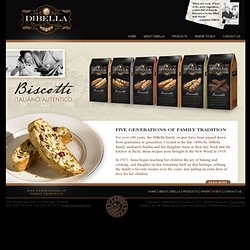 DiBella Baking Company, Inc.
For over 100 years, the DiBella family recipes have been passed down from generation to generation. Created in the late 1800s by DiBella family matriarch Sophia and her daughter Anna in their tiny brick and tile kitchen in Sicily, these recipes were brought to the New World in 1910. In 1923, Anna began teaching her children the joy of baking and cooking, and daughter-in-law Josephine built on that heritage, refining the family's favorite recipes over the years, and adding an extra dose of love for her children.
Maison Dandoy
We are home to the classic whoopie pie with a modern twist. What exactly is a whoopie pie, you ask? Well for those of you who didn't grow up in the Northeast, here's a little history for you. Legend has it that whoopies originated in the Amish country of Pennsylvania where children's lunch boxes were packed with these sweet treats. Upon seeing them, the kids would shout 'whoopie!'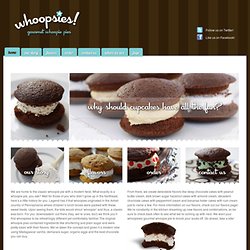 whoopsies! |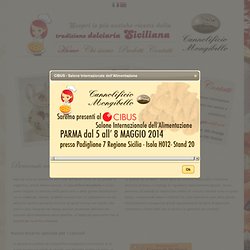 Nato da oltre un trentennio alle falde del Monte Etna, da cui prende la suggestiva, antica denominazione, il Cannolificio Mongibello si è ben presto imposto al mercato della pasticceria e della grande distribuzione con le cialde per cannoli, prodotto primario per la realizzazione di una delle più squisite specialità siciliane da secoli famosa nel mondo, alle quali si sono integrate nel tempo ulteriori produzioni dolciarie che spaziano dalla biscotteria secca assortita, ai bignè per pasticcerie fino ai biscotti per la prima colazione. La qualità dei prodotti, frutto delle più antiche ricette della tradizione dolciaria siciliana e l'impiego di ingredienti assolutamente genuini, hanno permesso all'azienda di imporsi ben presto sul mercato italiano come in quello estero, conquistando spazi e visibilità fra i più importanti nomi della grande distribuzione e conseguendo grandi apprezzamenti da parte di pasticceri, ristoratori e clienti finali per la bontà e la genuinità dei prodotti.
Produzione dolci, biscotti, cialde cannoli - Cannolificio Mongibello - Belpasso, Catania, Sicilia - Cannoli, chiacchiere, bign , biscotti
Bánh mì Việt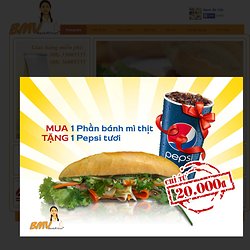 » BMVbanhmiviet thơm ngon, đậm đà chất Việt! (24h ngày 24/05/2012) » Vừa thưởng thức bánh mì, vừa nghe nhạc cực thích (iOne ngày 23/05/2012) » Thưởng thức bánh mì thương hiệu Việt (Ngoisao.net ngày 15/05/2012) » Thưởng thức bánh mì Việt ở Sài Gòn (VNExpress ngày 10/05/2012 ) » Bánh mì Việt - món ăn đường phố ngon nhất thế giới (VNExpress ngày 06/03/2012) » Bánh mì fast food kiểu Việt Nam (Zing News ngày 11/08/2011) Thiết kế bởi Công ty thực phẩm Bánh Mì Việt 2009
L'Albero del Pane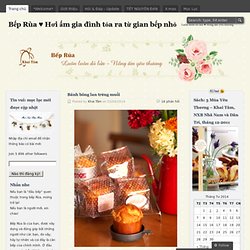 Bếp Rùa ♥ Hơi ấm gia đình tỏa ra từ gian bếp nhỏ
Không nhớ nữa, hình như cái tựa bài viết này đã dùng qua một lần. Nhà có nhiều trẻ con, là bao nhiêu niềm vui đồng nghĩa với bấy nhiêu lo lắng, nhân mấy lần sự cáu kỉnh và bực bội. Hôm nọ, bạn FB share bài viết về nhật ký hình ảnh 12h của một người mẹ 3 con có tựa đề "Một ngày với núi việc không tên của một bà mẹ ở nhà chăm con". Mình xem xong thấy vẫn thiếu nhiều, nên vào comment "Ở nhà mình như thế và nhiều hơn thế nữa." Bạn bảo "Không nói chuyện với siêu nhân!" Vẫn là một bạn, nhắn tin hỏi "Chị dường như không bao giờ giận dữ, bận rộn, đặc biệt là không stress?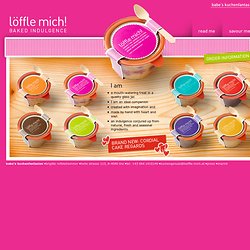 Löffle mich - Das Kuchenglück im Glas
a mouth-watering treat in aquality glass jar. I am an ideal companion created with imagination and made by hand with heart and soul. an indulgence conjured up from natural, fresh and seasonal ingredients. Address your e-mail, including your desired cake varieties and quantity, to kuchengenuss@loeffle-mich.at. We will be happy to send your cakes by post, but at your expense. We have already seen that this method functions well.
CANASUC
Belle de Sucre Store - John Lewis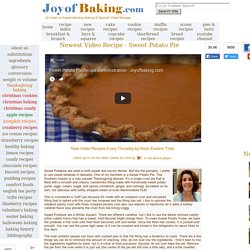 Contact Us Privacy Policy Joyofbaking On Twitter
Savoury Days | Nấu, Ăn, Học, Đi, Chụp, Nghĩ, Viết
Liddabit Sweets
Brix Chocolate - Home
Gü Puds
舊振南餅店