Webcomics
Cartoon Tomb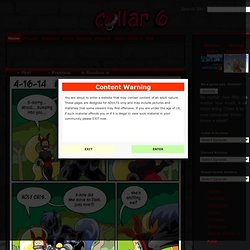 On an unrelated note, I did a series of sketches of Sixx having fun with various partners I thought you all might enjoy : Well folks, as you probably noticed, there's no new comic up for Friday. For the first time since I started this comic way back when, I'm going to have to take a sick day.
December 24th, 2013 Merry Christmas, everybody who is a person who celebrates that! And a joyous Winter Solstice to the rest of you. Just to let you know, we won't be updating on Christmas or New Years day.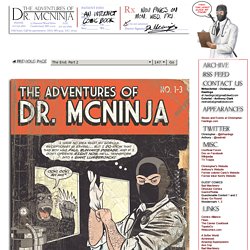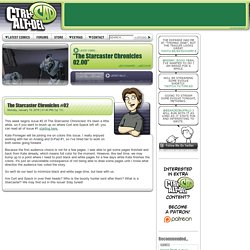 Motherfucking Banner Saga, man. I've been anxiously awaiting this game for the better part of a year, and it's finally arrived. I was up until the wee hours of the morning playing, and I can't wait to finish my other stuff today to get back to it. Everything you need to know about the combat and the artwork can be found in my original post about Banner Saga: Factions, the free-to-play multiplayer component, and all of it still rings true. The combat is deep and engaging, and the game's art and animation continue to be stunningly gorgeous.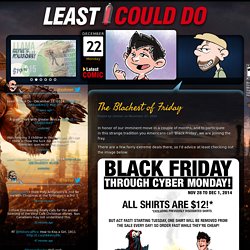 Posted by sohmer on January 7, 2014 It's safe to say that I have somewhat more than a passing interest in the 'Interwebs', especially when it comes to viewing habits. Over the last decade, I've seen a great deal of ridiculous shite capture people's attention for brief moments, only to be eclipsed and forgotten when the next thing comes along. It's only recently that the culmination of all this aforementioned shite has combined and formed something new, something terrifiying. It's as if Youtube, Twitter, Facebook, TMZ and Gawker were all pieces of Voltron.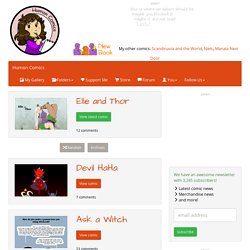 Humon
Thought it would be fun to try and draw the Amnesia characters in fashion more in line with the time their respective games took place in. Daniel is from a time when corsets were very popular among men, which is why he has such an oddly shaped waist. If he was wearing a corset in the game that could help explain why he so easily starts hyperventilating and almost passes out when he gets distressed. Justine might not have put on such a big dress when she knew she would be locking herself in the cellar, but she also might have seeing as she was planning on having a party right after she got out. She too wears a corset and she too has trouble breathing a few times.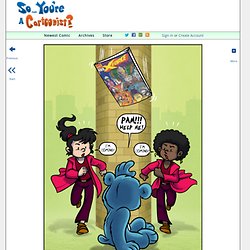 It annoys me so much when I see people in the art community perpetuating this thinking that your artistic growth is a straightforward line from start to finish and that everything you do must further this rigid normality. I feel the exact opposite at times. I think progress should be more organic, fun, and not something that can be bound by quantifiable steps. It take a lot of courage to admit to yourself that your art isn't perfect.
emily A great documentary called Stripped just came out last week, about the transition between newspaper comic strips and webcomics. There are some great interviews in there, inclusing Bill Watterson (WHAT!). Find out more about it here, including how to watch it yourself! joey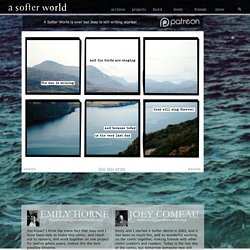 Some Web-like Changes We've made a few changes to the site over the last couple of weeks, and rather just wait until you haphazardly come across them, I thought I'd point out a couple I wanted to highlight. Thusly- Comments