Hair bands ECT.
Nautical Headband Tutorial. I love the whole "Nautical" trend going on right now ...well... on OTHER people.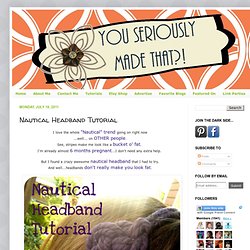 See, stripes make me look like a bucket o' fat. Make a t-shirt headband. Of all the headbands I've made, I think this is my new favorite.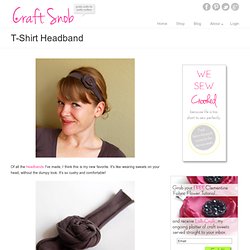 It's like wearing sweats on your head, without the dumpy look. It's so cushy and comfortable! And yes, I am wearing the shirt with the bottom cut off in the picture. The Knotted Headband Tutorial. My husband came home one day with a headband he had found in a parking lot (I know...sooo sanitary) and said "I bet you could make one of these" so I did...because I'm all for stealing awesome ideas.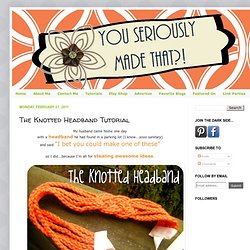 Difficulty: Medium. Embellished Headband Tutorial by Ruffles and Stuff. Hello everyone!!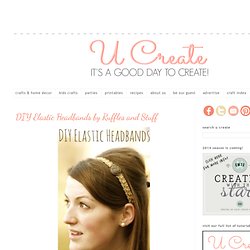 For those of us who haven't met, I'm Disney, and I've got a little craft blog called Ruffles and Stuff! I love sharing my projects and tutorials for all kinds of crafts, and I love to take old, seemingly useless things and make them into something beautiful! Guest posting on Ucreate feels a little like being asked to guest host for The Today Show or something, but despite being a little nervous, I'm super excited to be here!
---