iLove
Best of Dory - From "Finding nemo"
i'm kristen + this is my photo blog
i could be sweet and i could be sweeter i want to be where your heart is home she & him - home You met Trey and Mallory behind the bar at Hoboken Coffee Roasters . You met their dream - their wooden, mechanical, brown, window-ed, handmade dream. You met a part of them that isn't just their career or their work, but their hearts on display on Division Avenue. Hoboken is more than a part, but it isn't the whole.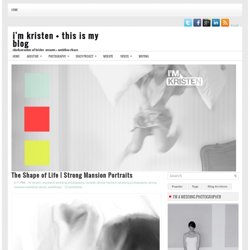 THE BEST OF MAX RUSSO
Heritage - "A Place in the Choir"
Sarah's B'day Party 074
One Direction - What Makes You Beautiful (Behind the Scenes)
Official song FIFA World Cup 2010 Knaan & David Bisbal HD
Facebook
tumblr_lys7j9FF0A1qgxdspo1_500
Witch Doctor-Alvin & The Chipmunks/Chris Classic
Cat Valentine's Funny Moments | Victorious
One Direction - One Thing - Behind the Scenes
Things that make me smile / Hahaha oh how I wish ;)