Self improvement
All I Need to Know...
Ask E. Jean: 25 Things Every Woman Should Know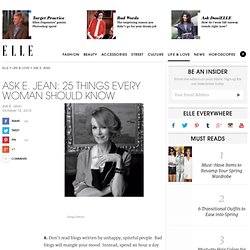 8. Don't read blogs written by unhappy, spiteful people. Bad blogs will mangle your mood.
1.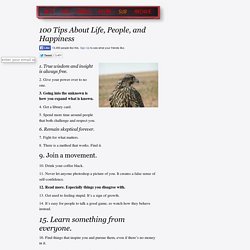 100 Tips About Life, People, and Happiness
How to Win Friends and Influence People by Dale Carnegie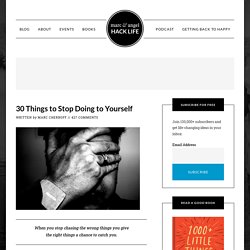 post written by: Marc Chernoff
30 Things to Stop Doing to Yourself
Videojug - Get Good At Life. The world's best how to videos plus free expert advice and tutorials.
- StumbleUpon
Amazing Posts: Lifes Instructions
50 Tips for College Students | Psychology Today
I did the "extended tour" of college. From about 1991-2002.
Personal Development for Smart People - Steve Pavlina