Self improvement
All I Need to Know... Ask E. Jean: 25 Things Every Woman Should Know. 8.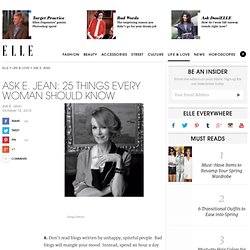 Don't read blogs written by unhappy, spiteful people. Bad blogs will mangle your mood. 100 Tips About Life, People, and Happiness. 1.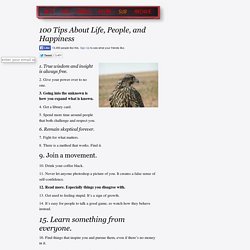 True wisdom and insight is always free. 2. Give your power over to no one. How to Win Friends and Influence People by Dale Carnegie. 30 Things to Stop Doing to Yourself. Post written by: Marc Chernoff Email When you stop chasing the wrong things you give the right things a chance to catch you.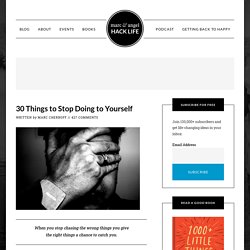 As Maria Robinson once said, "Nobody can go back and start a new beginning, but anyone can start today and make a new ending." Nothing could be closer to the truth. Videojug - Get Good At Life. The world's best how to videos plus free expert advice and tutorials. - StumbleUpon. Lifes Instructions. 50 Tips for College Students. I did the "extended tour" of college.
From about 1991-2002. I did get 4 degrees, so at least I have an excuse. :) I've also been an adjunct professor, so I've also been at the other side of the classroom. 1) The Freshman Fifteen does exist. So does the Freshman Twenty. Watch how many starches and processed foods you are eating. Personal Development for Smart People - Steve Pavlina.
---