ARCHIVE + ACTU
what we do For over ten years, Screen Yorkshire has been at the forefront of championing the film, TV, games and digital industries in Yorkshire and the Humber. Its aim has always been to secure and support the very best projects, companies and individuals, helping to make Yorkshire and the Humber one of the most sought after destinations for production in the UK. more info Principal photography commenced on 16th January in Leeds & London on GET SANTA, starring Oscar®-winning actor Jim Broadbent (pictured left) as Santa Claus for writer/director Christopher Smith and Ridley Scott's Scott Free London, backed by Screen Yorkshire through the Yorkshire Content Fund, Warner Bros.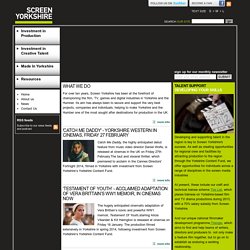 Screen Yorkshire
masalladeorion
All comedy is tough to review, as success or failure depends entirely on individual tastes and sense of humour. All I can say is that I've been watching Vic Reeves and Bob Mortimer since 1990's Vic Reeves Big Night Out exploded onto screens, back when I was on the cusp of becoming a teenager and, naturally, trying to find comedy my parents would hate and misunderstand. Their sketch show, The Smell of Reeves & Mortimer, became another favourite of mine in the '90s, but it was their outrageous comedy panel show Shooting Stars that forever endeared them to me. So it's not like I dislike Vic & Bob, okay? But to some extent their joke's wearing thinner than Bob's hair, and my tastes have changed now I'm in my mid-thirties.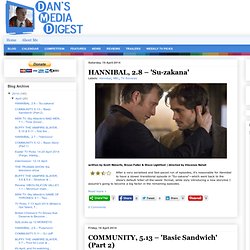 Dan's Media Digest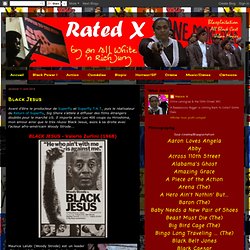 20 ans après Carbon Copy, Denzel Washington est devenu d'abord une véritable idole pour la communauté afro-américaine et plus généralement une star hollywoodienne enfin oscarisée ! TRAINING DAY - Antoine Fuqua (2001) Nouvelle recrue aux stups de la police de Los Angeles, Jake Hoyt (Ethan Hawke) ambitionne de devenir inspecteur. Pour celà , il a droit à une journée de mise à l'épreuve, un "training day" sous
Rated X - Blaxploitation & actu - Le blog de Melvin X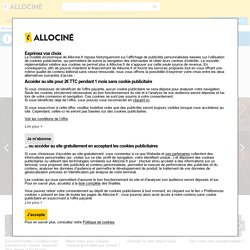 "Expendables 3" : premières images ! Stallone, Schwarzy, Mel Gibson, Harrison Ford, Wesley Snipes... Ils sont tous là. Testez vos connaissances sur "Game of Thrones" !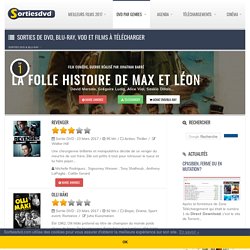 Sortie DVD : 14 Janvier/2014 La Resurrection Un psychiatre scolaire terre-à-terre essaye d'aider un étudiant mentalement instable qui pense que son frère va revenir d'entre les morts pour se venger de ceux qui l'ont tué... ... Sortie DVD : 11 Janvier/2014
| Horror Movie, DVD, & Book Reviews, News, Interviews at Dread Central
Toute l'info Cinéma et Séries Les grands studios de cinéma poursuivent Megaupload pour piratageLes grands studios de cinéma américains réclament des dédommagements du défunt site internet de partage de fichiers Megaupload, fermé début 2012 par les Etats-Unis dans le cadre d'une offensive contre le piratage en ligne. Catherine Deneuve pas prête pour la retraiteA 70 ans, l'actrice française accorde un entretien à Télérama dans lequel elle affirme vouloir poursuivre les tournages et ne se voit pas retraitée alors qu'elle en incarne une pour la première fois dans le film "Dans la cour" à sortir dans deux semaines. "Apprenti Gigolo" : Vanessa Paradis entourée de Woody Allen et John TurturroParmi les sorties de la semaine, on retiendra "Apprenti Gigolo", comédie signée par John Turturro avec Woody Allen, Sharon Stone mais aussi Vanessa Paradis. 3 films à voir au cinéma"Noé", "Les yeux jaunes des crocodiles", "Divergente"...