Google
Translate. Gmail: E-mail do Google. Filmes. Chromium Blog. Bananas azuis. Quem nunca ouviu falar em "clowd computing"?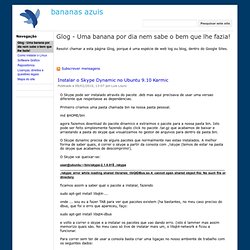 Porque é que a famosa nuvem é tão importante? Esta tecnologia permite reduzir e optimizar recursos, sendo economicamente mais rentável. Mas o que realmente é importante é que ela altera a forma tradicional de gerir os seus ficheiros. Até agora, você usou o seu disco para guardar ficheiros. Ora imagine que os passa a guardar na internet. Let's work together. - Ireland jobs - Google. Teams and Roles Interested in joining us, but not sure where to start?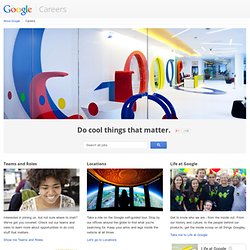 We've got you covered. Check out our teams and roles to learn more about opportunities to do cool stuff that matters. Show me Teams and Roles Locations.
---