Storytelling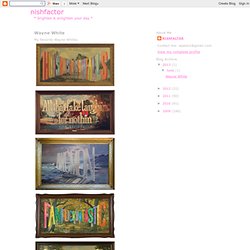 nishfactor
nishfactor * brighten & enlighten your day * Wayne White My favorite Wayne Whites.
Thanks for the interest in this game! It's not done yet, it's just a demo, but email me and I'll let you know when it's ready:jeresig+deepleap@gmail.com. Follow @deepleap on Twitter for updates! i1 point h5 points r2 points e1 point Help: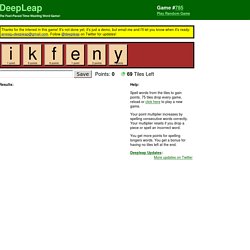 Very Short List / Great discoveries + Short, sweet e-mails + 5 Days a Week
DOTHETEST - Bank Job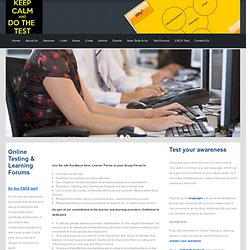 Do the CSCS test! Do the Test are pleased to announce that we are now taking bookings for the Construction Skills Certificate Scheme test. If you work in the construction industry and don't hold a valid CSCS card, you could be in danger of losing out on work! This card is portable proof that you are trained in health and safety to industry standard and your site manager could request to see yours at any time.
Wedding Music Videos
Here at LOCKDOWN, we've been making music videos for as long as we've had cameras! Today, we make wedding, birthday and corporate music videos. Its a 2 man team, and an entire wedding parties effort that make these videos so special! It takes all day, but it doesn't disrupt your wedding one bit Have a look at some examples of our work and if you think we could do something for you to make your special day that much better, then please get in touch. Thanks,
WEDDING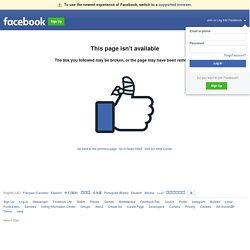 Dating a Banker Anonymous
Del Toro: The Future Of Storytelling Is Transmedia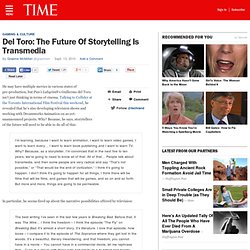 He may have multiple movies in various states of pre-production, but Pan's Labyrinth's Guillermo del Toro isn't just thinking in terms of cinema. Talking to Collider at the Toronto International Film Festival this weekend, he revealed that he's also developing television shows and working with Dreamworks Animation on as-yet-unannounced projects. Why? Because, he says, storytellers of the future will need to be able to do all of this: