eGovernment
Government Business - The Business Magazine for Government
Search
Government Business Volume 18.1
Web Image Subscribe / News / Events / Reports / Video / Magazine / Jobs / Advertise / Center for Digital Government / About / More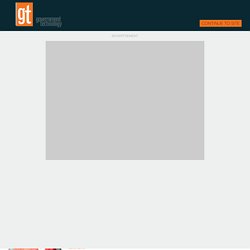 Government Technology: State & Local Government News Articles
Government 2.0 Taskforce
Photo by Limbic used under Creative Commons This post also appears on the AGIMO blog, where you are able to contribute comments and continue the conversation. Well, ladies and gentlemen, that's about it from us.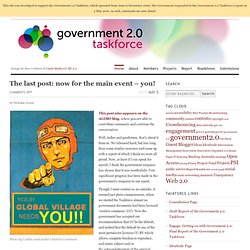 Extended Validation SSL Certificates -- The Certification Authority/Browser Forum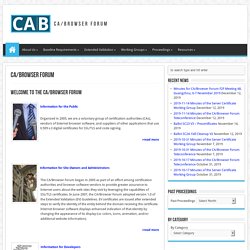 Organized in 2005, we are a voluntary group of certification authorities (CAs), vendors of Internet browser software, and suppliers of other applications that use X.509 v.3 digital certificates for SSL/TLS and code signing. >read more The CA/Browser Forum began in 2005 as part of an effort among certification authorities and browser software vendors to provide greater assurance to Internet users about the web sites they visit by leveraging the capabilities of SSL/TLS certificates. In June 2007, the CA/Browser Forum adopted version 1.0 of the Extended Validation (EV) Guidelines.
Crossroad - A Participative Roadmap for ICT Research in Electronic Governance and Policy Modelling
The final CROSSROAD Deliverable 4.4. consolidates the results of the CROSSROAD project and identifies : The level of How existing should be fine-tuned to adequately support innovation in this domain? How to bring together the dispersed actors in the field? The level of the How should new to incite innovative solutions? The Can the EC adopt these solutions in policy-making and thereby create a lead market on ICT for Governance and Policy Modelling? : How to consolidate the research community?
Inicio - Portal de Administración electrónica
epSOS: Home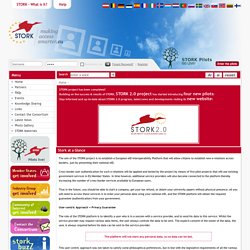 Stork
STORK project has been completed! Building on the success & results of STORK, STORK 2.0 project has started introducing four new pilots! Stay informed and up-to-date about STORK 2.0 progress, latest news and developments visiting its new website!
DIGITALEUROPE: Home
News