Webdesign
Take a second. Let it sink in. The first impression might be disorienting. There are very few interface elements on the screen. Start exploring however, and you'll find out that Mockups is filled with powerful yet only-visible-when-you-need-them features. Getting your ideas out should be effortless.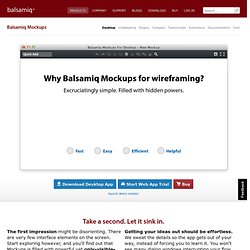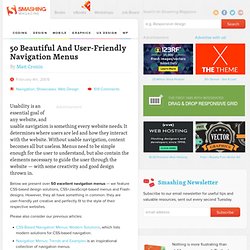 Advertisement Usability is an essential goal of any website, and usable navigation is something every website needs. It determines where users are led and how they interact with the website.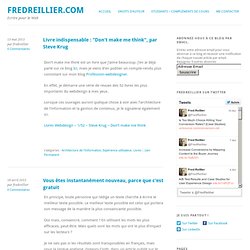 Fred Reillier, stratégie éditoriale sur le Web
J'ai déménagé récemment. Et mes bureaux également. J'ai donc fait suivre mon courrier.
Les mots pour le web (@lmplw) sur Twitter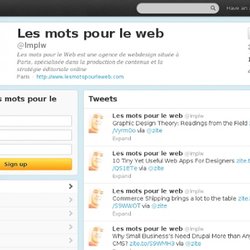 Language: English Bahasa Indonesia Bahasa Melayu Dansk
28 décembre 2013 par FredReillier 0 Commentaires Les mises à jour de WordPress marchent tellement bien (il suffit de cliquer sur « mettre à jour » et d'attendre quelques secondes), que j'avais fini par ne plus faire de sauvegarde avant de les effectuer. Jusqu'à aujourdhui, où ma mise à jour n'a pas fonctionné tout à fait comme prévu : pas moyen de sortir mon site du mode maintenance, pas moyen d'avoir accès ni au site, ni au back-office. Alors j'ai trouvé ce lien, très utiles, qui permet de résoudre simplement le problème.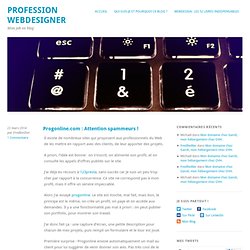 Profession webdesignerProfession Webdesigner | Mon job en blog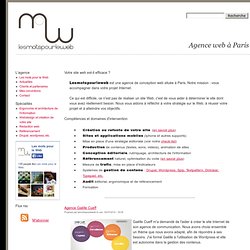 Jump to Navigation Agence web à Paris Formulaire de recherche Votre site web est-il efficace ? Lesmotspourleweb est une agence de conception web située à Paris.
www.lesmotspourleweb.com | Agence web à Paris