When you're bored...
14 Cool And Unusual Aquariums
EmailEmail Do you live a stressful life, have high blood pressure and insomnia? Keeping an aquarium may be a good therapy for you! Studies going back as far as the late 80's have shown that watching those beautiful fish going about their daily business can make you feel calm, reducing stress levels and your blood pressure.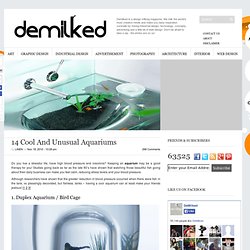 Sketch of Voronoi
Colored pencils 70 Piece Bulbs Jigsaw Puzzle
How to Win Friends and Influence People by Dale Carnegie
The free five minute personality test!
guaranteed fun & good crack
reaction_version5.swf (application/x-shockwave-flash Object)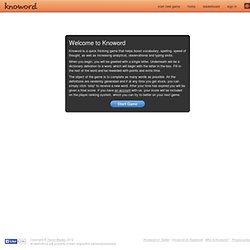 Expand your vocabulary!
Knoword is a quick thinking game that helps boost vocabulary, spelling, speed of thought, as well as increasing analytical, observational and typing skills. When you begin, you will be greeted with a single letter. Underneath will be a dictionary definition to a word, which will begin with the letter in the box. Fill in the rest of the word and be rewarded with points and extra time. The object of the game is to complete as many words as possible. All the definitions are randomly generated and if at any time you get stuck, you can simply click "skip" to receive a new word.
Human World
Human World The women of the Tiwi tribe in the South Pacific are married at birth. When Albert Einstein died, his final words died with him. The nurse at his side didn't understand German. St Patrick, the patron saint of Ireland, was not Irish. The lance ceased to be an official battle weapon in the British Army in 1927.
Amazing Word Clock
disturning-photo.jpg (JPEG Image, 500x414 pixels)
cntower_timelapse.swf (application/x-shockwave-flash Object)
JAMES FACE - OLI + ALEX
SmbcPreloader.swf (application/x-shockwave-flash Object)