Landen en Reizen Belgie
Belgium travel guide
Belgium (Dutch: België, French: Belgique, German: Belgien) [1] is a low-lying country on the North Sea coast in the Benelux. With the majority of West European capitals within 1,000 km of the Belgian capital of Brussels, and as a member of the long-standing international Benelux community, Belgium sits at the crossroads of Western Europe. Its immediate neighbors are France to the southwest, Luxembourg to the southeast, Germany to the east and the Netherlands to the north.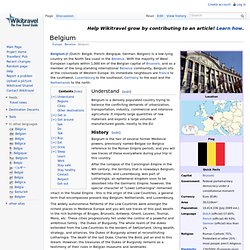 Belgium Travel Tips | iExplore
Toerisme Wallonië - Brussel (België) - De Officiële Website van Zuid-België : Rommelmarkten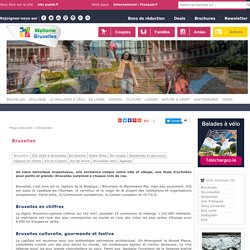 Un cœur historique majestueux, une ambiance unique entre ville et village, une foule d'activités pour petits et grands: Bruxelles surprend à chaque coin de rue. Bruxelles, c'est bien sûr la capitale de la Belgique, l'Atomium et Manneken Pis, mais pas seulement. Elle est aussi la capitale de l'Europe, le carrefour et le siège de la plupart des institutions et organisations européennes. Parmi elles, la Commission européenne, le Conseil européen et l'O.T.A.N. Bruxelles en chiffres La région Bruxelles-capitale s'étend sur 162 km², possède 19 communes et héberge 1.142.000 habitants.
Toerisme Wallonië - Brussel (België) - De Officiële Website van Zuid-België : Welkom in België
Toerisme Wallonië - Brussel (België) - De Officiële Website van Zuid-België : Welkom in België
BlueFlag Belgie
Wandelroutes, fietsroutes en autoroutes met kaarten en GPS-tracks - Reisroutes.be
Ontdek de Voerstreek