Pennsylvania
pa.gov
Play
With its rich history, natural beauty, and entertainment, there's almost no limit to what you can see and do in Pennsylvania. Just ask the more than 100 million people who visit here each year. The commonwealth can help you plan the trip of a lifetime.
Explore PA
Explore PA With its breathtaking scenic mountains and valleys, its majestic rivers and historic cities, Pennsylvania has an unmatched collection of natural and man-made wonders that will capture the hearts of your entire family. There are countless attractions, museums, battlefields, and scenic vacation getaways that are sure to create lifelong memories. Click the links below to find out how you can Explore Pennsylvania. Visit PA : Whether you seek the bright lights of the big city or the countless lights of a rural nighttime sky, virtually any escape or adventure awaits you within the borders of the commonwealth.
Historic PA
Pennsylvania is a state with a rich, colorful history. From Gettysburg to Independence Hall, the commonwealth has served as the backdrop for some of the most pivotal events in American history. And, in Pennsylvania, the preservation of the past will always be a priority.
Work
With the 17th largest economy in the world, Pennsylvania is cultivating a business climate that helps innovative, entrepreneurial businesses thrive. The commonwealth also helps hard-working citizens connect to expanding industries, upgrade their skills and—in times of trouble—find help while they work to get their careers back on track. As a major economic engine in the region, Pennsylvania also offers a host of opportunities for doing business with state government. Vendor opportunities and bidding for contracts are only a few ways your company can become a partner with the commonwealth. Find a Job | Workers' Compensation | Unemployment Compensation
Providing Services to PA
The commonwealth is always looking for willing partners who strive to ensure quality service and great value. If you would like to find out how to do business with Pennsylvania, click one of the links below. Become a Commonwealth Supplier : The Supplier Service Center provides suppliers with the tools necessary to conduct electronic business with the commonwealth. Procurement : This is your one-stop shop for bidding, awards and other contract information. Cooperative Purchasing Program : COSTARS is the Commonwealth of Pennsylvania's cooperative purchasing program administered by the Department of General Services (DGS) Bureau of Procurement.
Doing Business in PA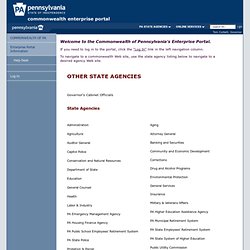 Doing Business in PA Pennsylvania is a great place to do business. The commonwealth wants to make it as easy as possible to start a business, expand your business, and hire more employees.
Working in PA
The commonwealth is committed to helping Pennsylvanians in their job search. Whether you need to search for open positions, file an unemployment claim, or learn more about workers compensation, PA Online has the information you need to get started. Find a Job : The Commonwealth Workforce Development System provides access to Pennsylvania workforce development and independent living services. Workers' Compensation : If you sustain a job injury or a work-related illness, workers' compensation provides for your medical expenses and, in the event you are unable to work, wage-loss compensation benefits until you're able to go back to work. Unemployment Compensation : File for unemployment compensation services in Pennsylvania.
With its low crime rate, top-notch workforce, and excellent healthcare system, it's no wonder Pennsylvania is such a great place to raise a family. Whether you prefer bustling cities, vibrant small towns, or quiet, out-of-the-way communities, you'll feel right at home in the commonwealth. The commonwealth works hard to ensure that its citizens are able to lead healthy, happy and prosperous lives. From immunization information to helping hard-working families make ends meet, Pennsylvania provides a wide range of services that have a direct impact on the day-to-day lives of its citizens. Assistance Program Information | COMPASS - Apply for Benefits | Adoption Services (SWAN)
Live
Health Services
The commonwealth wants to ensure that Pennsylvanians have the tools and resources they need to live healthy and productive lives. Here, you can apply for children's health insurance, find help with quitting that unhealthy habit or receive the latest immunization information. It's all here at PA Online!
Historic PA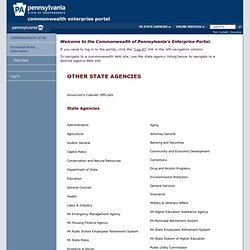 Pennsylvania is a state with a rich, colorful history. From Gettysburg to Independence Hall, the commonwealth has served as the backdrop for some of the most pivotal events in American history. And, in Pennsylvania, the preservation of the past will always be a priority. Click the links below to learn where you can go to experience Historic PA. Learn About PA : Obtain historic documents and research Pennsylvania's contributions to American society and culture.
Social Services Pennsylvania offers numerous assistance services and programs to its citizens. Help for you and your family could be one click away.
Social Services
Housing in PA Whether it's finding a home to rent, obtaining assistance with your utility bills, or preventing a foreclosure, Pennsylvania has the housing resources you may need. Click the links below for more information. Buying or Renting a Home : Housing is a big part of your budget, and you need to know what your options are. Foreclosure Prevention : The Homeowners' Emergency Mortgage Assistance Program, or HEMAP, has saved thousands of Pennsylvania families from foreclosure. Utility Assistance : The Pennsylvania Public Utility Commission balances the needs of consumers and utilities to ensure safe and reliable utility service at reasonable rates.
Housing in PA
Financial Information
The commonwealth is here to help Pennsylvanians make their money work for them. Pennsylvania has a wide range of tools and programs that can help protect your money, plan for your financial future, and obtain information about taxes and revenue. PA Online has brought these helpful resources to one easy to find location, just click the links below for more information. Tax Information : Whether you are an individual, business owner, or tax professional, learn how to make filing and paying state taxes as easy as possible. Financial Tools : Find resources to help make the most of your hard earned money.
Education Resources
Welcome to PA Online! From filing your taxes to renewing your vehicle registration, Pennsylvania offers many convenient and easy to find online services. Just click the links below to be taken directly to the most popular online services the commonwealth offers. Driver and Vehicle Services Apply for State Employment Fishing & Hunting Licenses/Boat Registration Apply for Child Support File your Personal State Taxes
PA Online
PennDOT
E-ZPass on the Pennsylvania Turnpike
Outdoor Shop On-Line License Sales
Pennsylvania Lottery
COMPASS
If you share or have already provided a mobile telephone number with the Bureau of Child Support Enforcement, you will soon receive support information by text message. No confidential information will be provided. Please note that standard text messaging rates may apply. If you do not want to receive text messages, you should change your preferred communication method by logging onto your account on the Pennsylvania Child Support Website.
Child Support Program
Commonwealth Workforce Development
Unemployment Compensation
Jobseekers
Pennsylvania Higher Education Assistance Agency
More Online Services
State Court
Taxes