Links4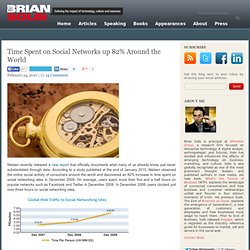 Nielsen recently released a new report that officially documents what many of us already know, just never substantiated through data.
Time Spent on Social Networks up 82% Around the World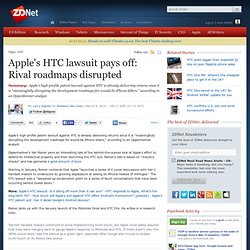 Apple's high-profile patent lawsuit against HTC is already delivering returns since it is "meaningfully disrupting the development roadmaps for would-be iPhone killers," according to an Oppenheimer analyst.
Apple's HTC lawsuit pays off: Rival roadmaps disrupted | Between
Run Your Own Twitter Clone: Status.net Launches Public Beta
The recession and weak ad market have led many well regarded businesses to ask their customers to reach into their pockets and pay a little (or more) money to their cause. But guilting users into opening their wallets is not a long term fix.
Guilting customers to pay is not a sustainable business model |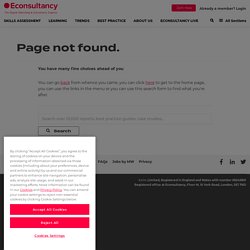 Avatised celebrities: stars made to look like the Na'vi from Ava
The rich are unlikely to follow your company on Twitter. According to a study by Unity Marketing , 6% of affluent users use social tools to look for coupons or go shopping, while 7% were interested in using social networks to research purchases or seek out special offers.
Do luxury brands need social media? | SmartBlog On Social Media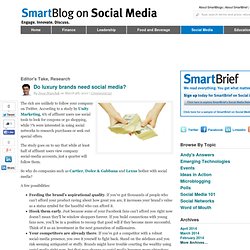 unnamed pearl
CitizenshipPanel on USTREAM: Will the Internet determine the out
Vibes » Qype is hiring
The only current vacancies are listed below; if you're interested in other jobs, send your CV to interns@qype.com.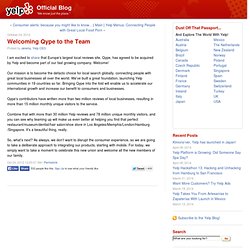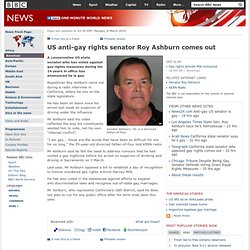 A conservative US state senator who has voted against gay rights measures during his 14 years in office has announced he is gay. Republican Roy Ashburn came out during a radio interview in California, where he sits on the state legislature.
US anti-gay rights senator Roy Ashburn comes out
TMZ Courts Bigger Advertisers With New, Softer-News Website | pa
Celebrity gossip site TMZ has quietly unveiled a gentler fashion-oriented offshoot called Too Fab .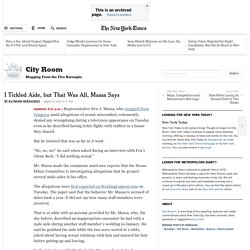 Updated, 6:21 p.m. | Representative Eric J. Massa, who resigned from Congress amid allegations of sexual misconduct, vehemently denied any wrongdoing during a television appearance on Tuesday even as he described having tickle fights with staffers in a house they shared. But he insisted that was as far as it went.
I Tickled Aide, but That Was All, Massa Says - City Room Blog -
Social Marketing Compensation Research | Online Community Report
How the New York Times and CNN try to keep up with the tech comp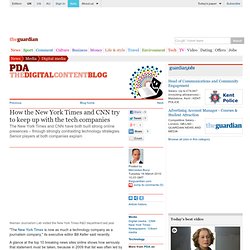 Nieman Journalism Lab visited the New York Times R&D department last year "The New York Times is now as much a technology company as a journalism company," its executive editor Bill Keller said recently. A glance at the top 10 breaking news sites online shows how seriously that statement must be taken, because in 2009 that list was often led by a tech company rather than a traditional news organisation.
While PayPal has been less and less relevant, thanks to competitors like Google Checkout and Amazon, they may just stage a comeback with an idea that's cute and useful at the same time: a bump-triggered iPhone app.
Cash Is So Twentieth Century: Bump iPhones to Exchange Money Ins
In how many markets can media companies honestly say they'll be growing in double digits this year?
Indian Media Industry in 2010: TV Is The Juggernaut | paidConten
Did The iPhone Kill The Girl Phone? - Forbes.com
Glasshouse Partnership :: London, Greater London
My Favourite Tweets
Brands Must Become Media to Earn Relevance
What follows is the complete version of my recent post on Mashable, " Why Brands are Becoming Media
While Twitter promotes their open developer platform, Social Times has confirmed a number of new deals which involve 6 figure monthly fees for access to the Twitter stream.
Twitter Charging More Companies For Access To Firehose
Home » Engagement , News , Social Media News Strikes by British Airways employees famously cause chaos. Think back to this Christmas and in August, 2005 .
Social Media Influence: Social Media News & Intellegence » As st
ICQ Is Back And It Uses Facebook and Twitter
Hiring Freeze Thawing as Ad Agency Business Hunts for Talent - A
Making Things Happen In Your Community - FeverBee
Google is still in the race for smartphone users | Blog | Econsu
Royalties from digital music g