Lift
Scarless Breast Augmentation, Los Angeles
The Talpiot Medical Leadership Program A Revolutionary Program to Build Medical Leadership for Israel Introduction Why is Talpiot Needed?
Sheba | The Talpiot Medical Leadership Program
Recommend surgeons in Melbourne, Australia ?, Message Boards, Cosmetic Surgery Message Boards, Forums, Skin Care, Chats
TwitterBioReviewsPersonalProceduresTestimonialsSelecting a Plastic SurgeonFacelift ScarsCounter Aging Supplements Powered by Translate 120 S.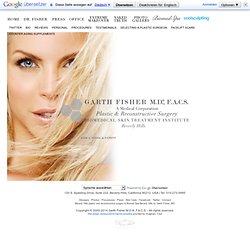 Dr. Garth Fisher
Breast enlargement surgery, also called breast augmentation or breast enhancement, is a cosmetic procedure performed to enhance the size and shape of the bust line using breast implants. Women interested in breast augmentation will first have a consultation with plastic surgeon Hebert Lamblet, during which he will evaluate candidacy and discuss the desired results of surgery. During breast augmentation, Dr. Lamblet endoscopically guides a textured cohesive silicone-gel breast implant into position beneath the pectoralis muscle through a small incision in the armpit (axillary approach). Compared to other methods of breast augmentation, the endoscopic axillary technique results in a more naturally shaped breast, with minimal scarring, bruising, and swelling after surgery. Once the breast implants have been placed, Dr.
Breast Augmentation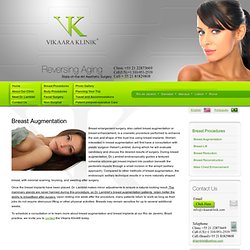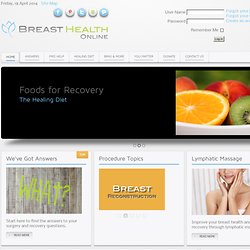 BreastHealthOnline
Dr. Michelle Spring is a board-certified diplomat of The American Board of Plastic Surgery. Located in Southern California at Marina Plastic Surgery, she is the first female Laser Bra surgeon.
Dr. Joseph Capella Nyc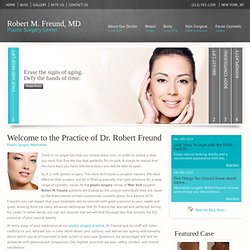 Welcome to the Practice of Dr. Robert Freund There is no single key that can unlock every door. In order to unlock a door, you must first find the key that perfectly fits its lock.
Dr Robert Freund ny
Beraka - excellent 4 scarring ny
Extreme Makeover and Beverly Hills Plastic Surgeon Dr. Perlman provides outpatient Plastic Surgery services in his California State Licensed and certified facility contained within his Beverly Hills Plastic Surgery center. Some of the cosmetic plastic surgery procedures offered by Dr. Perlman include facelift, browlift, forehead lift, liposuction, breast implants, breast augmentation, breast enlargement, breast lift, tummy tuck mini tummy tuck, abdominoplasty, rhinoplasty (nose surgery), revision rhinoplasty (nasal surgery), blepharoplasty (eyelid surgery), brow lift, and more.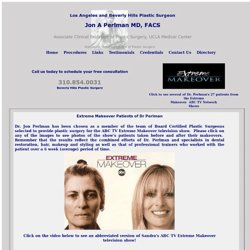 Dr Perlman
Dr Aboolian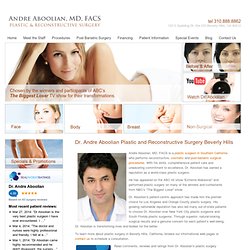 Andre Aboolian, MD, FACS is a plastic surgeon in Southern California who performs reconstructive, cosmetic and post-bariatric surgical procedures. With his skills, comprehensive patient care and unwavering commitment to excellence, Dr. Aboolian has earned a reputation as a world-class plastic surgeon. He has appeared on the ABC hit show "Extreme Makeover" and performed plastic surgery on many of the winners and contestants from NBC's "The Biggest Loser" show. Dr. Aboolian's patient-centric approach has made him the premier choice for Los Angeles and Orange County plastic surgery.