Pictures
Inuit Mythology Project
- StumbleUpon
Time-lapse Images of Nude Dancers Created with 10,000 Individual Photographs
NY-based photographer Shinichi Maruyama created these lovely photographs using nearly 10,000 individual photographs of a nude dancer in motion. The abstract images remind me of Japanese ink wash painting, as if the figures were cread by the stroke of a thick brush, which is not unsuprising considering Maruyama's previous work with water sculptures. Of the photos Shin says: I tried to capture the beauty of both the human body's figure and its motion. The figure in the image, which is formed into something similar to a sculpture, is created by combining 10,000 individual photographs of a dancer.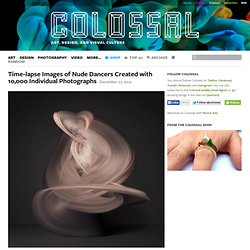 - StumbleUpon
- StumbleUpon
- StumbleUpon
How Creepy Is This Image of Heath Ledger and Jack Nicholson's Jokers Together?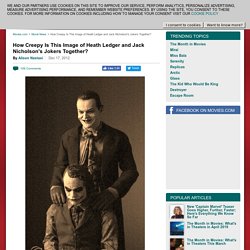 Two of cinema's finest, Heath Ledger and Jack Nicholson, took on the indelible role of the Joker in the long-running Batman film series. Both men had a unique and maniacal take on the comic book character — a master supervillain with a warped sense of humor and an unnerving level of intelligence to pull off his deadly pranks. Nicholson's portrayal revealed a charismatic lunatic perfectly suited for Tim Burton's world, and Ledger became "an absolute psychopath," reinvigorating the character, as well as our awe and appreciation for all-encompassing roles and movie baddies. A few years ago, company Hot Toys created an eerily realistic figure of both Nicholson and Ledger's Jokers — impeccably detailed right down to the skin texture, facial expressions, advanced articulation, and awesome array of props and interchangeable features. In other words, both are downright creepy and incredibly badass.
If you're a dog lover, you've got to check out the photography of 17-year-old photographer Jessica Trinh. Her two main photo subjects are her two dogs: a Golden Retriever named Chuppy and an Australian Shepherd named Daisy. Over the past few years, Trinh has captured hundreds of beautiful and creative portraits of her furry happy-go-lucky friends, aided by her keen eye for spotting gorgeous lighting and happy expressions.
Teen Girl Shoots Beautiful and Creative Portraits of Her Pet Dogs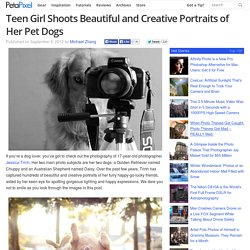 G A L L E R Y
- StumbleUpon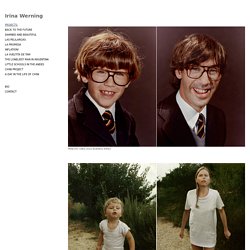 I love old photos. I admit being a nosey photographer. As soon as I step into someone else's house, I start sniffing for them. Most of us are fascinated by their retro look but to me, it's imagining how people would feel and look like if they were to reenact them today… Two years ago, I decided to actually do this. So, with my camera, I started inviting people to go back to their future.. Now its time for KOREA, TAIWAN AND TOKYO.
BACK TO THE FUTURE : Irina Werning
- StumbleUpon
- StumbleUpon
More Natural Pools Pictures - stock photos, fine art prints by QTL
face funny | funny photos and humor
All images taken with Celestron C14 EdgeHD (356mm) and Skynyx2.2 camera from Paris suburbs. Processing with Autostakkert, Iris and Photoshop.Best view of the images with full-HD screen in subdued surroundings. Clavius (sept 8th): The area of Moretus (sept 8th): Arzachel and the Straight Wall (sept 8th): Deslandres and Pitatus (sept 8th):
Thierry Legault -The Moon - september 2012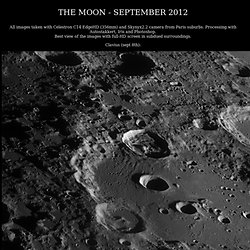 Photos of Sakurajima volcano
Incredible Space Pics from ISS by NASA astronaut Wheelock
Go Discovery! It was October 23, 2007 at 11:40am EST when I had my first ride to space on Discovery. She's beautiful… just sad that this will be her last voyage.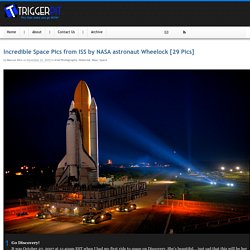 Eye Drop - Worth1000 Contests
Zdzislaw Beksinski - Official website presented by Belvedere Gallery
Stumblers Who Like greeksky.gr
- StumbleUpon
- StumbleUpon
- StumbleUpon
- StumbleUpon
55 incredible examples of photo manipulation
- StumbleUpon
Cutest Paw Gives You the Cutest Animal Pictures Around the World
- StumbleUpon
- StumbleUpon
- StumbleUpon
Signs of the Zodiac
carnovsky
- StumbleUpon
Cloud varieties go way beyond the cumulus, stratus, and cirrus we learn about in elementary school. Check out these wild natural phenomena. STANDING IN A CORNFIELD IN INDIANA, I once saw a fat roll cloud (like #4 below) float directly over my head.
60 insane cloud formations from around the world [PICs]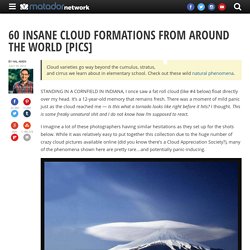 Endless Interestingness
- StumbleUpon
- StumbleUpon
Judith Ann Braun's Fingers Are Magical - Enpundit
With an art career spanning more than three decades, Judith Ann Braun has tested the limits of her artistic musculature. She began as a self-described "realistic figure painter," and worked through the struggles common to anyone who endeavors upon an artistic pursuit, that of searching for one's own voice in the chosen medium. Fast forward to the 21st century where the evolution of Braun's work has brought us to the Fingerings series, a collection of charcoal dust landscapes and abstracts "painted" using not brushes but her fingertips.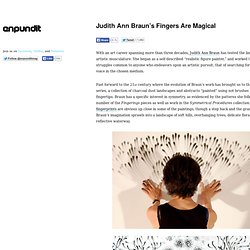 - StumbleUpon
- StumbleUpon
- StumbleUpon
- StumbleUpon
- StumbleUpon
Wallpaper
Most popular photography on StumbleUpon!
Irresistable Adorables
- StumbleUpon
Z.L. Feng International Award Winning Artist
Banksy - Guerilla art wrapped in mystery and controversy [35 pics]
- StumbleUpon
- StumbleUpon
- StumbleUpon
- StumbleUpon
- StumbleUpon
- StumbleUpon
- StumbleUpon
- StumbleUpon
Even More Strange Fan Art
- StumbleUpon
- StumbleUpon
German Advertising | I Can Has Internets
awwww….i'm lovin' these pics…
Top 100 Photos of the Year 2012
- StumbleUpon
- StumbleUpon
- StumbleUpon
(Images) 56 Inspirational Picture Quotes That Will Motivate Your Mind
- StumbleUpon
- StumbleUpon
Oh They're So Surprised!
- StumbleUpon
Top 20 Earth Pictures found on Stumble Upon
HUMOR STORY : A beary cute story
- StumbleUpon
Iron Man 3: New IMAX Poster Is Crowded
- StumbleUpon
36 Jaw-Dropping Nature Photos
Hungarian artist creates impossible-looking sculptures from pencils
Stumblers Who Like 25 Most Beautiful Animals Photography on StumbleUpon
- StumbleUpon
- StumbleUpon
21 Most Beautiful Nature Photos On Stumbleupon
- StumbleUpon
Solitude - 2010/2011 - A work in progress on the Behance Network - StumbleUpon
Incredible Wildlife Photography | Peachy Green - StumbleUpon
- StumbleUpon
Mark Jenkins // Street Installations - StumbleUpon
- StumbleUpon
Awe-inspiring Digital Art & Illustration 
387352_1303402509_large.jpg (JPEG Image, 1480x984 pixels) - Scaled (65
The Art of Paul Kuczynski
Tim Shumate
- StumbleUpon
- StumbleUpon
106 of the most beloved Street Art Photos
National Geographic Photo Contest 2011 - Alan Taylor - In Focus - The Atlantic - StumbleUpon
I got $5 on it Art Print by Tim Shumate
Avril-Lavigne-avril-lavigne-31810140-1920-1200.jpg (1600×1000)
Best Street Art of 2011 - StumbleUpon