Misc. videos
Shock (All 3 Parts)
The Smile Man starring Willem Dafoe - Jameson First Shot 2013 - Russia
boredlove: a lil life
ShackTac - Birds of a Feather
Star Wars Original Trilogy Documentary
The most honest three and a half minutes of television, EVER...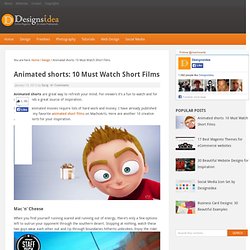 Animated shorts are great way to refresh your mind.
Intermission: Cheetahs Running Mindblowingly Fast in Mindblowingly Slow Motion
Elephant Plays with a Galaxy Note!
If animals were able to talk...
Most incredible volcano footage ever
animaniacs's lesson on geography
Steven On January 11, 2013 http://www.winextra.com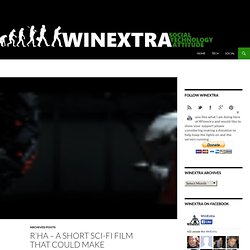 Experience Super Mario Bros. As First-Person Shooter
worker at lion park gets hugs from sweet lion cubs 1
1,200 Square Feet Under the Sea
Talkeetna Bluegrass & Music Festival Firework Display 2010
10 Abandoned Places Explained
Bertrand Russells Message to the Future
Siegfried Woldhek: The true face of Leonardo Da Vinci?
California On Comic-Con 4
Immortal
Stupid Ghost Punches Woman
JUAN OF THE DEAD (2011) - Official Trailer - Cuban Zombies!
IF DIABLO 3 WERE A GIRL
Capcom Capitalizes!
Shock (All 3 Parts)
Paul McCartney Quits Smoking Pot
Biometric Money in your Hand!