Lahh24
lahlou
Célibataire, 29 ans, aventurier dans l'ame aime les challenges.
LESURMESURE
Free PDF Converter, HTML to PDF Converter For Free. BOITE A OUTILS. Bledol. Webmaster. Help. Documentation - swfobject - Embedding Adobe Flash Player content using SWFObject 2 - SWFObject is an easy-to-use and standards-friendly method to embed Flash content, which utilizes one small JavaScript file. Translations: German by Powerflasher French by Matthieu Deloison Italian by Luka M.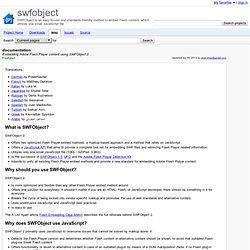 Japanese by Shuhei Terai Russian by Denis Kuznetsov Swedish by Seoserver Spanish by Juan Mediavilla Turkish by Serkan Avcı Greek by Kavvadias Spyridon Arabic by إسماعيل عنجريني What is SWFObject? SWFObject 2: Offers two optimized Flash Player embed methods; a markup based approach and a method that relies on JavaScript Offers a JavaScript API that aims to provide a complete tool set for embedding SWF files and retrieving Flash Player related information Utilizes only one small JavaScript file (10Kb / GZIPed: 3.9Kb) Is the successor of SWFObject 1.5, UFO and the Adobe Flash Player Detection Kit Intends to unify all existing Flash Player embed methods and provide a new standard for embedding Adobe Flash Player content. 80 Stunning Background Patterns For Your Websites - Noupe Design Blog.
Oct 28 2009 We are always attracted to the outstanding design, layout or content when we click in a website, but seldom of us would notice the textures and patterns that are used.
If there are only background colors, many websites would not be that eye-catching as they are now. Patterns can be simply repetition of simple stipes or polka-dots, others can be more complicated with complex combination of images and colors. My Maps.
E-commerce
---