Reference
Factor programming language
10 Must Have Online Office Apps
Earlier today, as part of our Web Office Week Richard MacManus defined what constitutes an online office. His ultimate definition was a set of applications that include "a combination of productivity, publishing and collaboration features. A Web Office both embraces the functionality of desktop office suites (e.g.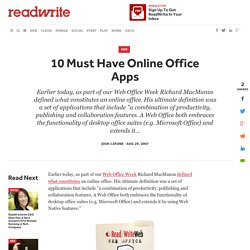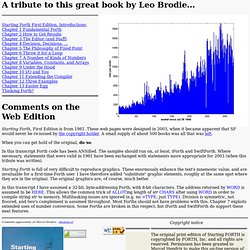 Starting Forth's home-page
Starting Forth First Edition, Introductions. Chapter 1 Fundamental Forth Chapter 2 How to Get Results Chapter 3 The Editor (and Staff) Chapter 4 Decision, Decisions, ...