History
Timeline. Egyptian Hieroglyphs. Top 10 Bizarre Biblical Tales - The List Universe. Religion The Bible is full of many fascinating tales – many good, and some bizarre – here are the top 10 bizarre tales from the Bible. 10.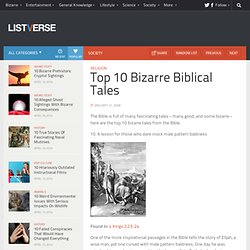 OldVersion.com. Blog Archive » The Wonderful World of Early Photography. If we take a look at the state of photography today, such as the advances of digital camera, artful image manipulation by photoshop, and even the role of paparazzi in media - and the pervasiveness of photographic images in our lives, it is easy to forget that the first photograph ever was taken just 180 years ago.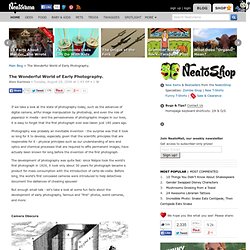 Photography was probably an inevitable invention - the surprise was that it took so long for it to develop, especially given that the scientific principles that are responsible for it - physical principles such as our understanding of lens and optics and chemical processes that are required to affix permanent images, have actually been known for long before the invention of the first photograph. The development of photography was quite fast: since Niépce took the world's first photograph in 1826, it took only about 30 years for photograph became a product for mass consumption with the introduction of carte-de-visite. The civil war in four minutes.
---