Energy
Forgotten invention: the Rolamite
Hobby alternative energy production education and resources. Fis
Ten Times the Turbine
Ready to Rock - a "condensed" version shown for the photo, with a 3/4 hp generator, held by the inventor, Doug Selsam.
BLUE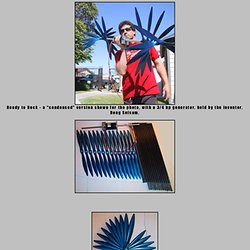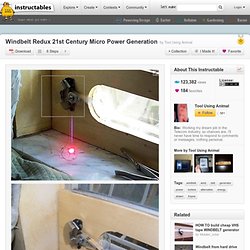 This is my second iteration of Shawn Frayne's Windbelt generator, my first can be found here .
Windbelt Redux 21st Century Micro Power Generation - Instructabl
Build your own flat panel solar thermal collector - Instructable
The collector is made from corrugated plastic sheet, commonly used for making signs. It has multiple square channels running lengthwise from end to end. When I first saw this type of sheet I immediately thought, "Wow, this would make an excellent flat panel solar collector if only there was a way to pipe water through all those little channels."