Documentation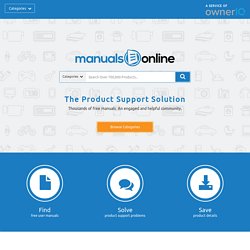 Locate hard-to-find user manuals. Discover new product features. Realize the potential of the products you rely on. Store user manuals, discussion topics, and detailed information about all your products in your free online filing cabinet! ManualsOnline pairs self-help and product information with a growing community of engaged product owners.
Service Manual free download,schematics,datasheets,eeprom bins,p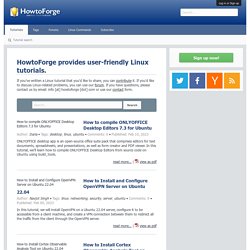 How To Build PHP 5.5 (PHP-FPM & FastCGI) With ionCube Loader, Zend OPcache And APCu For ISPConfig 3 (Debian Wheezy) Since ISPConfig 3.0.5, it is possible to use multiple PHP versions on one server and select the optimal PHP version for a website. This feature works with PHP-FPM (starting with PHP 5.3) and FastCGI (all PHP 5.x versions). This tutorial shows how to build PHP 5.5 as a PHP-FPM and a FastCGI version on a Debian Wheezy server. These PHP 5.5 builds include the ionCube Loader, Zend OPcache, and APCu.