Fashion blog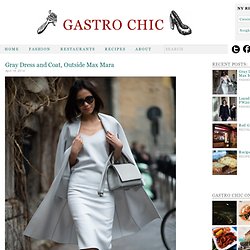 Gray Dress and Coat, Outside Max Mara Here's some Easter fashion inspiration for you: monochromatic looks in pale colors are perfect for spring 2014. Love the elegant dove gray color of her dress, bag and coat. Posted in fashion, Milan Fashion Week, street style Tagged bags, coats, dresses, FW2014, gray, Max Mara, shoes, sunglasses Leandra Medine at Rodarte FW2014
Gastro Chic: The Latest Trends in Food and Fashion, in New York and Beyond
« Le marketing genré est un gadget inutile, pas les médicaments pour femmes » Un article de Sophie Gourion, Journaliste, pour Womenology Sophie Gourion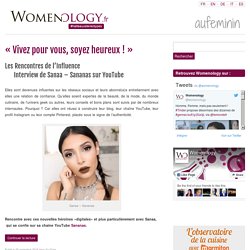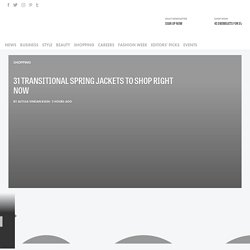 Samsung spends an estimated $13 billion a year on marketing, and one of its targets is fashion industry influencers. We take a look how the company has managed to convert a few of the majors. Read more → Summer's almost here.
FEAR LANPHEAR | Kate Lanphear OBSESSED
時間跑太快,當你回首時,原來一個年代已經過去。最近在網上看了一段短片,拍攝者在一群 6 至 13 歲的小朋友面前放了一部 walkman。幾乎沒有人能夠猜到那一部黑漆漆的東西是什麼。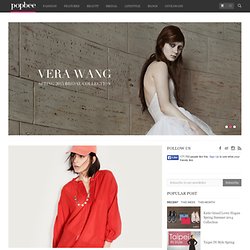 Popbee - a fashion, beauty blog in Hong Kong.
Blog mode, art, design et spectacles, restaurants et brunchs, culture et bien être à Montréal.
L'art fait du bien, un documentaire lumineux 26 mars 2014 par Laure Juilliard Comment la découverte, la pratique et l'amour des arts visuels peuvent-ils faire une différence dans la vie des gens? À l'initiative de Michel de la Chenelière, le réalisateur et compositeur Jean-Sébastien Ouellet a répondu à cette question avec une sensibilité, une pudeur et une finesse hors pair dans le magnifique documentaire « L'art fait du [...]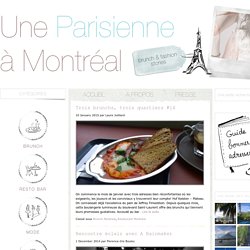 Et voici le premier post de Megan, qui va nous parler d'amour et qui se présente aujourd'hui. Bonne journée ! Garance Hello new friends ! Qu'est-ce qu'on dit, déjà ?
In this episode, Tattoo Age visits the New York City tattoo shop, Invisible NYC, and carouses around town to various local spots of Denning's choosing, such as East Village Japanese restaurant, Village Yokocho, while hanging out with the notorious tattooer and his motley crew of fanatics. Denning discusses the history behind his Japanese style of tattooing, known for its striking thickness and toughness, while he playfully pulls down the pants of his clients and talks warrior-fantasies, knives, and guns.
Good Taste Factory l Luxury + Fashion + Design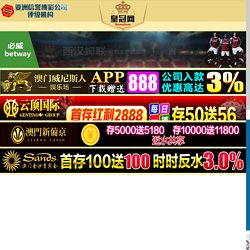 Château Hutchison
Dear Fashionologie readers, The fashion world is all about reinvention, and we're working on our next big iteration. You can now find our incredible, unique take on fashion news on POPSUGAR Fashion.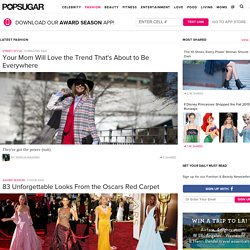 Carnet de Mode
Tentez de remporter un PASS VIP* pour embarquez à bord du WIKING'BAR les 10, 11 et 12 juillet et découvrir la SKØLL** autour d'animations rafraîchissantes. Cinq pass sont à gagner. Comment faire pour remporter son PASS VIP ? Il suffit d'indiquer dans les commentaires les étapes du processus de fabrication de cette nouvelle biére. Des indices ici Vous avez jusqu'au 8 Juillet 2013 midi pour participer (une participation, une même adresse IP).
CARNETS DE MODE ou notes d'une pas bête de mode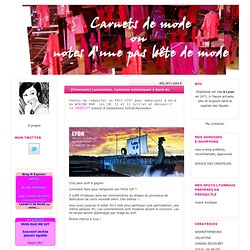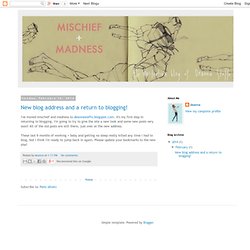 I've moved mischief and madness to deannastaffo.blogspot.com. It's my first step in returning to blogging. I'm going to try to give the site a new look and some new posts very soon!
mischief + madness
Fashion Copious
Friday, April 4, 2014 On the Street……Sixteenth St., New York Yes, it's still that cold in New York! I love how the b&w of the image places the focus on the texture of these two beautiful coats!
Material Girl Collection | Meet Lola
This hairstyle is a ridiculously easy Brigitte Bardot inspired look that you can do in less than ten minutes. Even better, it works best on dirty hair! Yay! 1.