Fashion blog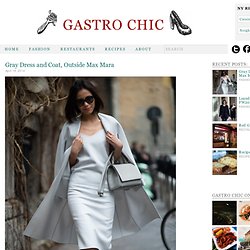 Shiona Turini at Nina Ricci Cosmopolitan's fashion market editor and native Bermudian Shiona Turini is perhaps the most fashionable woman to emerge from Bermuda, well, ever. If you have ever whiled away a rainy summer afternoon rummaging through shops on Front Street in search of something that is not pink and green or patterned like your grandma's tea cozy, you have felt my pain. And yet, like a phoenix rising from the ashes, Shiona turns up at fashion weeks around the world fabulously attired. She was already sporting the trendy Fendi keychain in September, clipped to a fabulous Louis Vuitton clutch.
Gastro Chic: The Latest Trends in Food and Fashion, in New York and Beyond
Qui sont vraiment les femmes multi-connectées ? Les femmes sont des consommatrices multi connectées, le web et le mobile font désormais partie à part entière de leur processus d'achat. C'est ce que révèle l'enquête sur la consommation connectée réalisée par le portail Bonial.fr en partenariat avec l'institut de sondage l'Ifop.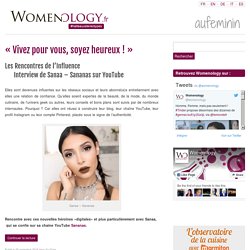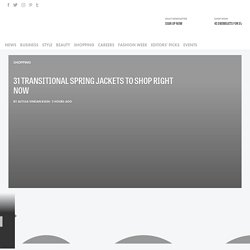 Samsung spends an estimated $13 billion a year on marketing, and one of its targets is fashion industry influencers. We take a look how the company has managed to convert a few of the majors. Read more → Summer's almost here.
FEAR LANPHEAR | Kate Lanphear OBSESSED
Popbee - a fashion, beauty blog in Hong Kong.
Blog mode, art, design et spectacles, restaurants et brunchs, culture et bien être à Montréal.
Un nouvel atelier-boutique Ophelie Hats sur le Plateau. Chapeau! 21 décembre 2013 par Laure Juilliard Corine Serruya, créatrice de la marque Ophelie Hats, a un tempérament discret, mais fait tourner la tête des femmes depuis plus de 20 ans.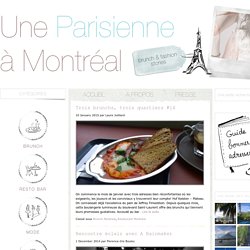 Et voici le premier post de Megan, qui va nous parler d'amour et qui se présente aujourd'hui. Bonne journée ! Garance Hello new friends ! Qu'est-ce qu'on dit, déjà ?
In this episode, Tattoo Age visits the New York City tattoo shop, Invisible NYC, and carouses around town to various local spots of Denning's choosing, such as East Village Japanese restaurant, Village Yokocho, while hanging out with the notorious tattooer and his motley crew of fanatics. Denning discusses the history behind his Japanese style of tattooing, known for its striking thickness and toughness, while he playfully pulls down the pants of his clients and talks warrior-fantasies, knives, and guns.
Good Taste Factory l Luxury + Fashion + Design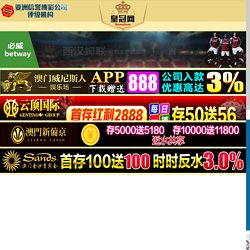 Ligature Magazine
Château Hutchison
Latest Fashion News Fashion Instagrams January's Resolution: Take Really, Really Chic Instagrams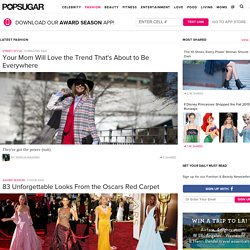 Carnet de Mode
Tentez de remporter un PASS VIP* pour embarquez à bord du WIKING'BAR les 10, 11 et 12 juillet et découvrir la SKØLL** autour d'animations rafraîchissantes. Cinq pass sont à gagner. Comment faire pour remporter son PASS VIP ? Il suffit d'indiquer dans les commentaires les étapes du processus de fabrication de cette nouvelle biére. Des indices ici Vous avez jusqu'au 8 Juillet 2013 midi pour participer (une participation, une même adresse IP).
CARNETS DE MODE ou notes d'une pas bête de mode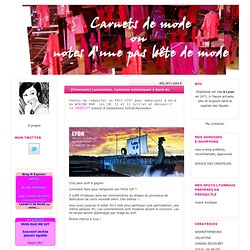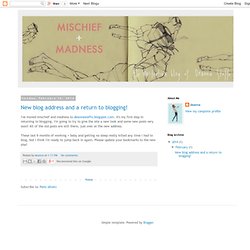 I've moved mischief and madness to deannastaffo.blogspot.com. It's my first step in returning to blogging. I'm going to try to give the site a new look and some new posts very soon!
mischief + madness
Fashion Copious
Friday, April 4, 2014 On the Street……Sixteenth St., New York Yes, it's still that cold in New York! I love how the b&w of the image places the focus on the texture of these two beautiful coats!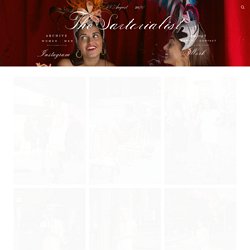 Material Girl Collection | Meet Lola
My sister found these Frye work boots at a Nordstrom outlet a few months back, but in a beautiful grey-blue color with white laces. Carol has been wearing them non-stop with scrunchy socks and making them look extremely adorable. I looked online and found the same boot in a stunning cognac color with contrasting laces. What with sale season and all I had to order a pair for me and a pair for my mom.