2012 summer travel
National Express Buses Between Southampton and Central London, Heathrow and Gatwick Airports
National Express Coaches To/From Southampton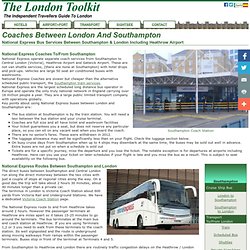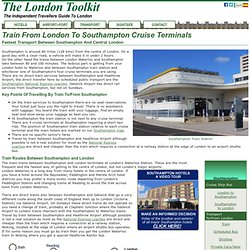 Train Services Between Southampton and Central London, Heathrow and Gatwick Airports
Southampton is around 80 miles (128 kms) from the centre of London.
Our Train Timetables | South West Trains
London Heathrow To / From Southampton Cruise Terminals By Bus, Train or Private Car
Its about 65 miles (105 kms) between Southampton to Heathrow Airport. Between Southampton and Heathrow Airport there is a wide choice of transport, both public transport and private hire, though note there are no direct shared van shuttle style services available between London and Southampton, though there is a cruise bus that is very similar.