Courses
Learn Japanese the fun way | NihongoUp
Learn Japanese, learn katakana and the o-koto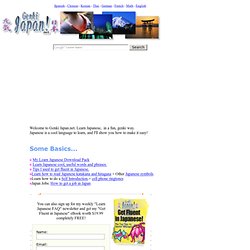 Welcome to Genki Japan.net. Learn Japanese, in a fun, genki way. Japanese is a cool language to learn, and I'll show you how to make it easy!
The Japanese phrase for "Happy New Year" is "Akemashite omedetou". Click this link to learn more about New Year's greetings. Today's word is "hisshi (desperation)". It is written with a combination of two kanji characters "hitsu" and "shi".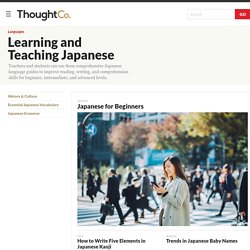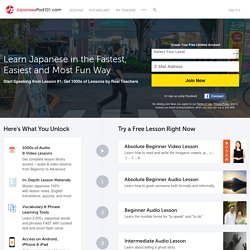 Hello Listener! 2014's just around the corner! So before you get started on your 2014 Resolution, we'd like to thank you for learning Japanese with us and being part of our community.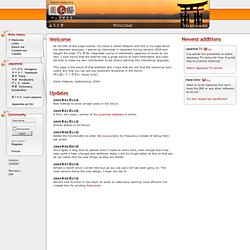 David Hallgren's Japanese Page
As the title of this page implies, my name is David Hallgren and this is my page about the japanese language. I gained an interested in Japanese during January 2004 and bought the book げんき An integrated course in elementary japanese to study on my own. I soon found that the internet was a great source of more information and soon decided to make my own contribution to aid others learning this interesting language. This page is the result of that ambition and I hope that you will find the resources here useful and that you can get you questions answered in the forum. がんばってください (Good luck!) David Hallgren, Gothenburg, 2004