Courses
Learn Japanese, learn katakana and the o-koto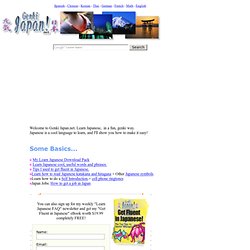 Welcome to Genki Japan.net. Learn Japanese, in a fun, genki way. Japanese is a cool language to learn, and I'll show you how to make it easy!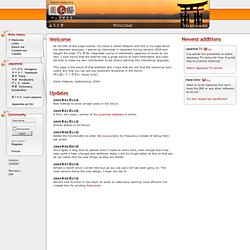 David Hallgren's Japanese Page
As the title of this page implies, my name is David Hallgren and this is my page about the japanese language. I gained an interested in Japanese during January 2004 and bought the book げんき An integrated course in elementary japanese to study on my own.