Food
Save With Jamie Jamie's latest book, Save with Jamie, and tie in TV series, Jamie's Money Saving Meals, has seen Jamie take you through his favourite tips and tricks to help you "shop smart, cook clever and waste less." If you missed the series, don't panic, you can catch up on 4OD or head to our Save with Jamie hub for daily tips, inspiration from readers and some of our favourite recipes from the book.
Jamie Oliver | Official site for recipes, books, tv, restaurants and food revolution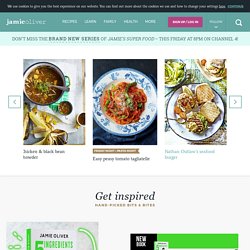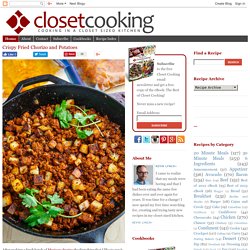 Closet Cooking
At the end of March I had the pleasure of being flown out to Ventura California to tour a strawberry field by the California Strawberries to learn more about California strawberries! Strawberries are one of my favourite foods so it was a thrill to be able to visit a strawberry farm! Although strawberries are grown year round in California I tend to see them as one of the first signs of spring and they are at their peak during spring.
Chez Us » She cooks. He devours.
Italian Food Forever
Things to Grill in Foil : Recipes and Cooking
Party Food
recipes, recipe site, cooking tips, food preparation, kitchen charts
Super Bowl Recipes Hundreds of recipes for easy game day entertaining. See Recipes
100 Ways to Cook…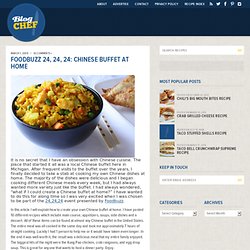 Foodbuzz 24, 24, 24: Chinese Buffet at Home
It is no secret that I have an obsession with Chinese cuisine. The place that started it all was a local Chinese buffet here in Michigan. After frequent visits to the buffet over the years, I finally decided to take a stab at cooking my own Chinese dishes at home.
Recipes I Need to Try Sarah Copeland has a way of making every recipe she writes seem deeply and immediately exciting. It's in the way she pulls ingredients together (Plumped plums and lime with oatmeal? Apples and rye pancakes? Asparagus and miso butter? Yes to all of the above), partly in the photos that make me want to nibble the pages, and partly something ineffable that just screams, "Yes. This food, right now.
The best new recipes from The Kitchn | punchfork.com