Fit body
Get flash to fully experience Pearltrees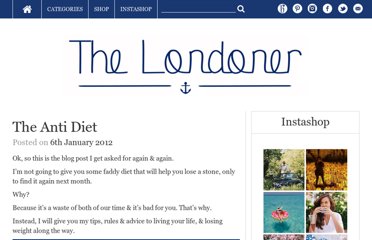 Ok, so this is the blog post I get asked for again & again. I'm not going to give you some faddy diet that will help you lose a stone, only to find it again next month. Why?
Beauty Techniques are highly beneficial, but some of them are incredibly recycled. What I mean is, in my life, I always get the same pieces of advice. My friends and family members always share the same beauty techniques – and yes, they're extremely helpful, but sometimes I'd like to hear something new, wouldn't you?
Hi BodyRockers, Today Freddy and I are starting to pack for our move and we are crazy busy.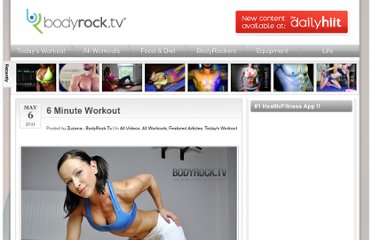 Nobody is naysaying the wonders of modern medicine—what would we do without a medication like penicillin to treat infections? But, as it turns out, everyday items have secret curing powers, too. Next time you don't want to fork over money to get a common wart removed, consider using duct tape. Already popped two aspirin but can't get rid of the headache? A pencil could do the trick.
Every child has heard the healthy-eating mantra "You are what you eat." But there may be a closer resemblance between good-for-you grub and your body than you thought. We found 10 foods that mirror the body parts they provide nutrients for—for example, brain-boosting walnuts actually look like a brain. Coincidence?
With bikini season just around the corner, we can't help but find fit-body inspiration from the stars who dazzled on the red carpet this award season. To help get rid of that extra jiggle under our arms while also learning how to tone our tush, we turned to Crunch trainer Mitch Rice. With these three moves, you'll be waving confidently to your adoring fans and the paparazzi as if you were Cameron Diaz or Viola Davis! See these bikini-ready exercises after the break!