Entrada/Botanas
Get flash to fully experience Pearltrees
Close Buying sustainably sourced fish means buying fish that has been caught without endangering the levels of fish stocks and with the protection of the environment in mind.
Chunks of all white meat chicken breasts coated in breadcrumbs and parmesan cheese then baked until golden. An easy chicken recipe your whole family will love. What can be more kid friendly than chicken nuggets, even the pickiest kids like them. Serve them with ketchup, bbq sauce or whatever you like to dip your nuggets into. Adults can serve them over your favorite salad for a satisfying lunch.
Step aside, Kellogg. Better crackers coming through. CHEEZ-ITS are wonderful–and we all know this because we've been eating them since we were ten (unless you're 75).
Entradas - Otros Aceitunas rellanas rebozadas Ingrediente principal: Aceituna Autor: Norberto D'Oro Porciones: 4 Visitas: 9398 Valoración: 3.9 /5 ( 94 votos recibidos) Ingredientes
Ingredients 1/3 cup minced onion 1 1/2 cups all-purpose flour 1/2 cup yellow cornmeal 1 teaspoon baking powder 1 1/2 teaspoons kosher salt, plus more for sprinkling 1 1/2 teaspoons sugar 2 teaspoons onion powder 1 large egg 1 cup whole milk Vegetable oil , for frying Directions Combine the onion, flour, cornmeal , baking powder, salt, sugar and onion powder in a bowl. Whisk the egg and milk in another bowl.
Ingredients For the Dip: 1/2 cup ranch dressing 1/2 cup peeled, seeded,chopped cucumber 1 tablespoon horseradish , drained 1 tablespoon milk 1 teaspoon distilled white vinegar 2 teaspoons wasabi powder (found in the spice aisle or with the Asian foods) Pinch of cayenne pepper Kosher salt For the Beans:
See how to slice a Bloomin' Onion Combine all of the dip ingredients in a bowl, cover and refrigerate. Slice the onion (see below).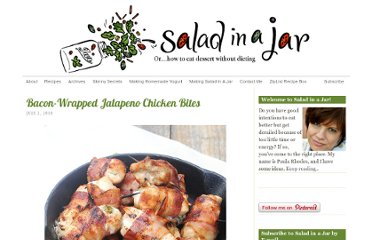 441K+ A dd bacon to anything and it will fly off the table. That's what a caterer once told me and I believe it. Certainly applies here. Whether you're planning a cookout this weekend or cooking indoors (rain predicted here in Texas), grill up a few of these sizzling treats for a quick appetizer or serve as an entree. I can't think of a better way to celebrate the Fourth of July than with a big plate of these spicy and cheesy , smoky and crispy chicken nuggets .
This bread is simply delicious. It's a great snacking dish, so pull some pieces off and enjoy the cheesey goodness. Yield: 8 servings Ingredients 1 sourdough loaf, 2 lbs. 1 lb.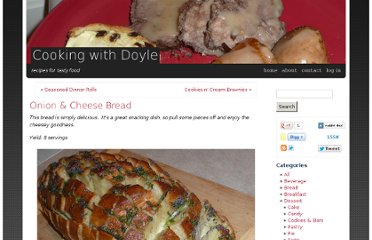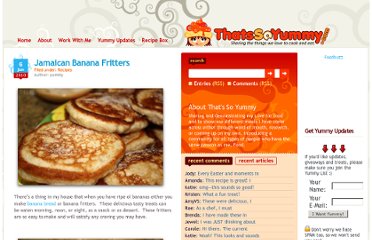 There's a thing in my house that when you have ripe ol bananas either you make banana bread or banana fritters. These delicious tasty treats can be eaten morning, noon, or night, as a snack or as dessert. These fritters are so easy to make and will satisfy any craving you may have. So if you have a few of these bananas lying around your hose… don't toss them, put them to GREAT use! Enjoy!
October 2, 2010 My mom is obsessed with keeping a stocked freezer, but I guess I don't really take after her, because my freezer tends to be relatively empty, aside from random containers of stock/ramen broth, frozen dumplings and pierogi. I admit, I store buy frozen chinese dumplings and pierogi for those times that I just don't feel like cooking.