Drinks
Close Buying sustainably sourced fish means buying fish that has been caught without endangering the levels of fish stocks and with the protection of the environment in mind. Wild fish caught in areas where stocks are plentiful are sustainably sourced, as are farmed fish that are reared on farms proven to cause no harm to surrounding seas and shores. When buying either wild or farmed fish, ask whether it is sustainably sourced. If you're unable to obtain this information, don't be afraid to shop elsewhere – only by shopping sustainably can we be sure that the fantastic selection of fish we enjoy today will be around for future generations. For further information about sustainably sourced fish, please refer to the useful links below:
jamie's mulled wine | Jamie Oliver | Food | Jamie Oliver (UK)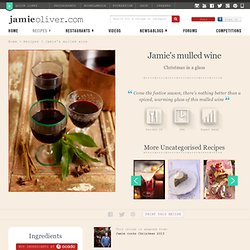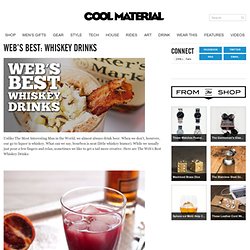 Unlike The Most Interesting Man in the World, we almost always drink beer. When we don't, however, our go to liquor is whiskey. What can we say, bourbon is neat (little whiskey humor). While we usually just pour a few fingers and relax, sometimes we like to get a tad more creative. Here are The Web's Best Whiskey Drinks:
Bols.com respects your privacy and would like to know what cookies we are using and why. Bols.com uses cookies for the following reasons: Mandatory Cookies Storing whether or not the age you entered passed the age gate in order to display Bols.com.Accepting the above cookies is a condition of using the Bols.com. Without these cookies Bols.com will not funtion correctly.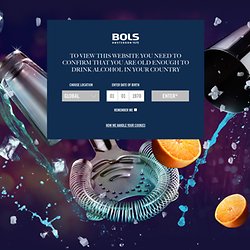 Cocktail Tool | Bols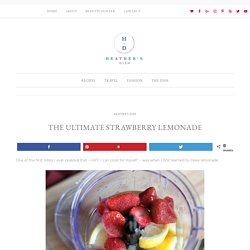 One of the first times I ever realized that – HEY! I can cook for myself! – was when I first learned to make lemonade. I magically found the refrigerated lemon juice at our house and followed the directions to make my own lemonade. I stirred and stirred and stirred again until that sugar was finally dissolved.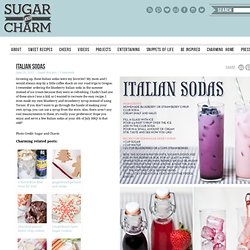 June 30, 2011 | Sweet Recipes | Comments Growing up, these Italian sodas were my favorite!! My mom and I would always stop by a little coffee shack on our road trips to Oregon.