Crafts
Drawing
The Vintage Butterfly: Things I Make - The Decoupage Bike. When I do a show, I hear at least 25 people say, "I'm going to do that.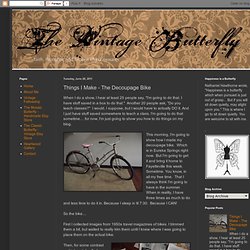 I have stuff saved in a box to do that. " Another 20 people ask, "Do you teach classes? " DIY Chan Luu Bracelet &. My goal this holiday season was to really try my best to make some homemade gifts.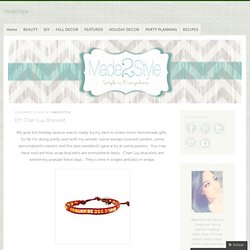 So far I'm doing pretty well with my wreath, some burlap covered candles, some personalized coasters and this past weekend I gave a try at some jewelry. You may have noticed how wrap bracelets are everywhere lately. Chan Luu bracelets are extremely popular these days.
Dough recipes
Wool crafts. Make Something: Posable Mummies. Toilet Paper Roll Owls Great For A Rainy Day. I love any craft using recycled toilet paper tubes, or are they toilet paper rolls?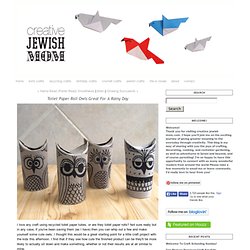 Not sure really but in any case, if you've been saving them (as I have) then you can whip out a few and make yourself some cute owls. I thought this would be a great starting point for a little craft project with the kids this afternoon. I find that if they see how cute the finished product can be they'll be more likely to actually sit down and make something, whether or not their results are at all similar to mine.
I think I'll bring out some paint, some paper, a glue stick and regular glue, some sequins maybe some feathers (if I can find some) and see what I can inspire my little ones to create. I hope to share the results with you! Pimpade hörlurar – Craft of the Day, pimped earphones. Med två små pysseltokiga döttrar så lider det ingen brist på pysselmaterial hemma hos oss.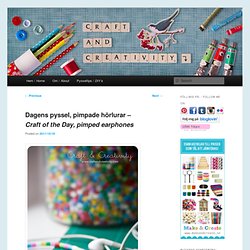 Hama-pärlor t ex har vi i överflöd. Kul att göra något annat än pärlplattor, tänkte jag.
House ideas
Holiday related crafts. Kids gardening ideas. Online art programs. Making for toys. Paper crafts. Craft websites. Patterns and instructions. Journal idea.
---