Colonialism
Kolonialismus » Kolonialismus » ZEIT für die Schule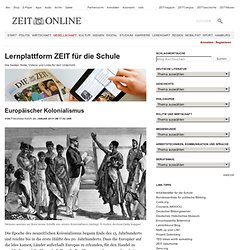 Sklaven werden von einem Kolonialherrn befragt ® Hulton Archive/Getty Images Die Epoche des neuzeitlichen Kolonialismus begann Ende des 15. Jahrhunderts und reichte bis in die erste Hälfte des 20. Jahrhunderts. Dass die Europäer auf die Idee kamen, Länder außerhalb Europas zu erkunden, für den Handel zu erschließen und die Herrschaft über die Bevölkerung zu beanspruchen, hatte verschiedene Gründe.
This is a highly entertaining and informative read, required reading for anyone with an interest in the 'Raj'. The book is taken from a BBC radio production which was based on oral histories from those who actually lived and worked in the final days of Imperial Raj. As such, it benefits from wonderfully incisive and evocative accounts, full of the rich accounts of the ordinary, and extra-ordinary, snippets of real people's lives. However, this oral tradition also provides some of the ammunition that might be levelled against this book as being a rather muted collection of nostaligic reminescinces of a bygone era.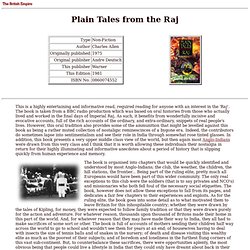 British Empire: Library: Non-Fiction: Plain Tales from the Raj
British Empire: Library: Non-Fiction: Tales from the South China sea
This is part of a trilogy of oral history books taken from the statements of people who really did live and work in part of the imperial framework of this continent. It is a great collection of interesting and amusing anecdotes that really go to the core of the imperial experience, or at least those who did the administering. If you understand the limits of the sources and the reliability of oral history, you can get a lot from this book.
British Empire: Library: Non-Fiction: Plain Tales from the Dark Continent