Education
TED. Home. StraighterLine. Course Sites. Skip to main content Introducing The New CourseSites Create up to 5 course websites, free.
Engage students in social learning. Zero Tuition College. Udemy. Thomas Jefferson Education. OpenStudy. SmartScore Helpers are online right now 75% of questions are answered within 5 minutes.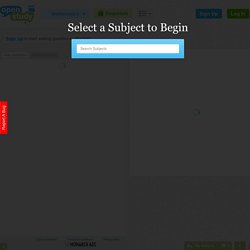 Loading more… is replying to Can someone tell me what button the professor is hitting... Exploratorium.
---