3D
VIKING RIGG - ALEX ANGELIS on Vimeo
Articulation Home Page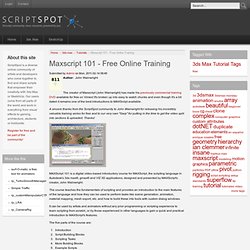 Maxscript 101 - Free Online Training
The creator of Maxscript (John Wainwright) has made his previously commercial training DVD available for free on Vimeo! It's broken up into easy to watch chunks and even though it's a bit dated it remains one of the best introductions to MAXScript available. A sincere thanks from the ScriptSpot community to John Wainwright for releasing his incredibly valuable training series for free and to our very own "Garp" for putting in the time to get the video split into sections & uploaded.
Create Volume Lights in 3DS Max - CGRats  -  CG Tutorials and resources
This tutorial will help you create great-looking, volumetric lights in 3DS Max. In the real world, this effect is visible when there's a lot of dust in an enclosed space. The tutorial also skims through basic interior lighting techniques, without going into too much detail.
..::xenomorphic.co.uk::.. Education Powered by 3d-Palace.com
..::3ds max resources::.. free video tutorials All video tutorials I've contributed to can be found on My YouTube Channel, along with a few samples from the DTE v3 book which I've added as freebies.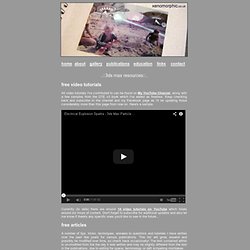 Character Rigging « Polygon Blog 3D – 3ds Max Tutorials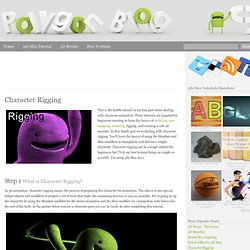 25 Oct 2010 This is the fourth tutorial in my four part series dealing with character animation. These tutorials are targeted for beginners wanting to learn the basics of modeling, uvw mapping, texturing, rigging, and creating a cute 3d monster.
Tony Jung Creating a Character
3dsmax Environment Modeling #1 Procedural Stone on Vimeo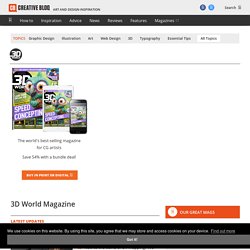 3D World is the best-selling international magazine for CG artists, covering the fields of animation, VFX, games, illustration and architecture. Our team of CG artists and professionals provide analysis of latest trends in the market, artistic and technical advice, impartial product reviews, and exclusive behind-the-scenes articles on the making of key projects in this fast-paced industry. 3D World's unique Advisory Board, which includes ILM's Tim Alexander, Pixar's Andrew Gordon and Ubisoft's Pascal Blanche are on hand every issue to help with CG advice and career support. With over 10 years at the forefront of the CG industry, reporting on the latest movie VFX, with enviable studio access and in-depth video and step-by-step training, 3D World offers unrivalled inspiration and training every issue. Editorial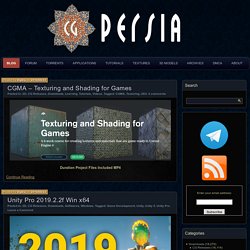 Whether you're new to the program altogether or a pro who needs a refresher on the latest features, author Steve Grisetti gets you up and running quickly with Premiere Elements 12, the affordable and intuitive video-editing program from Adobe. Read more... Photographing textiles, whether a shirt or a handmade quilt, requires careful styling and lighting to accurately show the texture of the fabric and the way it folds and drapes—and to make it look as beautiful as possible. Read more... Duration 1h 48m Level Beginner Project Files Included 15 FPS MP4 Read more...